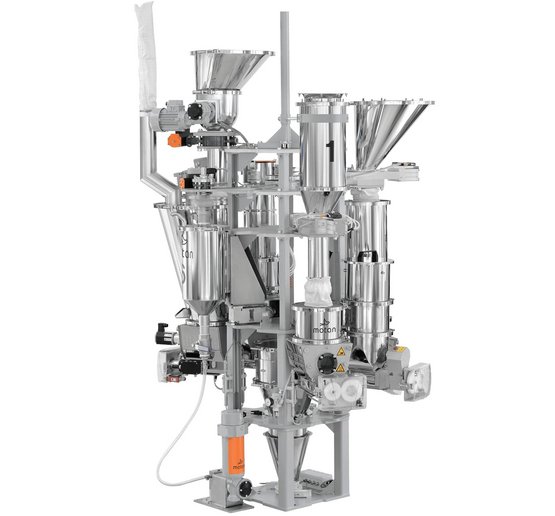 Gravimetric | Volumetric
SPECTROPLUS
SPECTROPLUS is a gravimetric & volumetric synchronous dosing & mixing unit for diverse materials – from granules, regrind or powders to liquids and flakes.
Due to the modular design of the SPECTROPLUS with only one frame size and up to 8 dosing module positions, it is one of the most flexible overall systems in the motan product world. In addition to the gravimetric and volumetric version, the SPECTROPLUS can also be combined (gravimetric and volumetric dosing modules in combination). This makes it ideal for individual applications and also complex end products.
motan's SPECTROFLEX units can easily be added to the SPECTROPLUS.
×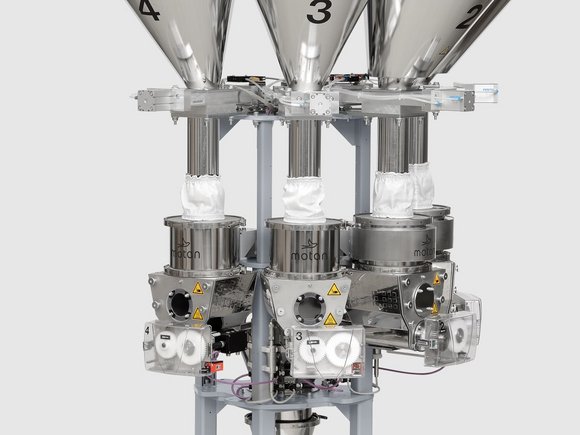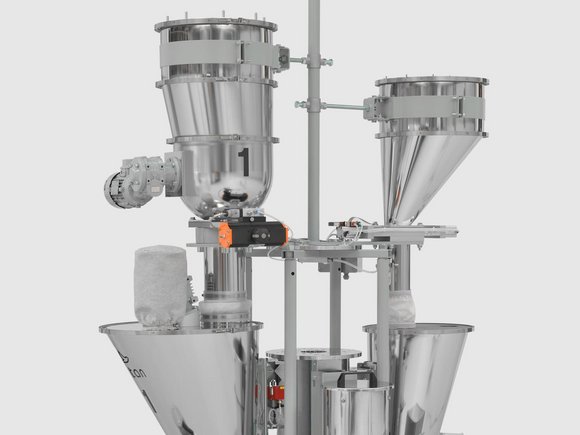 Gravimetric | Volumetric
SPECTROPLUS
Wide range of applications
More than just gravimetric or volumetric dosing
With only one frame and space for up to 8 mountable dosing modules, the complete SPECTROPLUS system can be optimally adapted to the most diverse dosing requirements.
Thanks to its modularity the unit can not only be used as a gravimetric or volumetric dosing system, but also be combined and used for both starve-fed and flood-fed processes.
It can be optimally adapted to the respective task and is designed to be used with up to 8 components for a wide range of applications.
×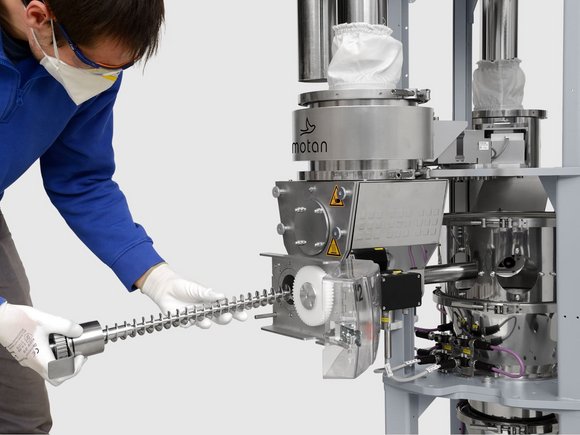 Gravimetric | Volumetric
SPECTROPLUS
Easy and quick installation
Compact design makes space-saving installation possible
Thanks to the modular design SPECTROPLUS can be used for dosing modules with low hall ceilings as well as for larger scale projects.
The modularity of the whole dosing unit guarantees easy adaptation from single screws to twin screws.
Due to the optional diagonally standing screws, applications where no material may drip are also possible.
×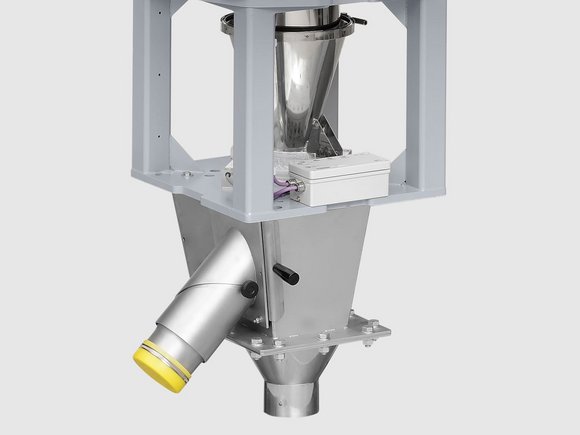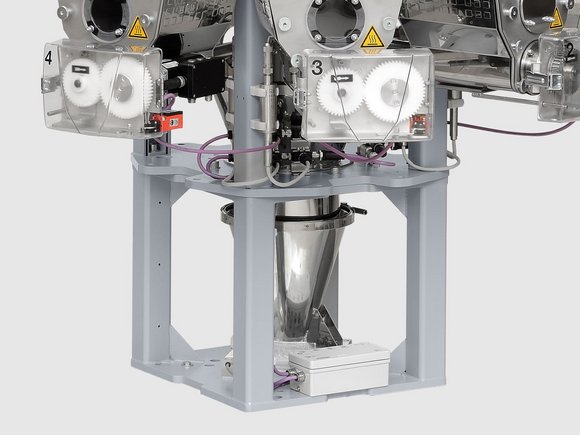 Gravimetric | Volumetric
SPECTROPLUS
Customized applications
Unbelievably flexible and individual adaptation
Thanks to the newly developed frame, the SPECTROPLUS can be mounted directly onto the machine feed throat of the extruder or on a customer-specific mezzanine due to simple individual adapters.
×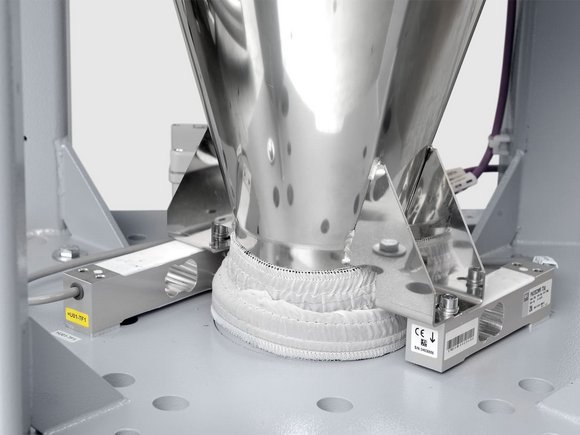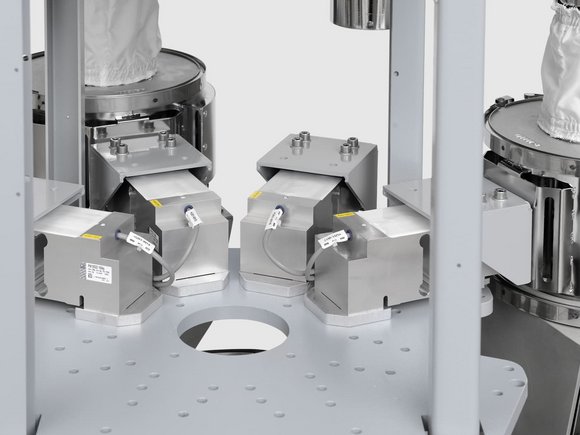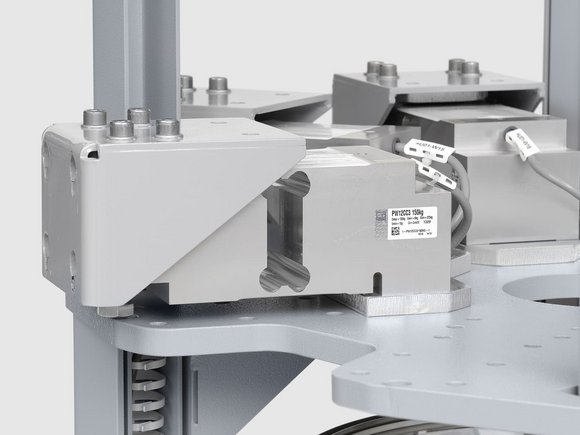 Gravimetric | Volumetric
SPECTROPLUS
New digital load cell system
More precise and robust, faster and smarter
For the SPECTROPLUS, motan uses a combination of a high-quality six-wire strain gauge load cells and digital transducer electronics of the latest generation. The transducer electronics enables optimization of the weighing signal and transfers this directly to the controller via CAN - even over long distances. All possible errors of the analog signal transmission are excluded in this method.
The key advantages of this technology are:
Easy installation and calibration
Insensitive / durable and low maintenance hardware
Failure-free signal transmission
Less prone to external disturbing factors.
From adjustment to the filtered measurement signal in just a few minutes.
×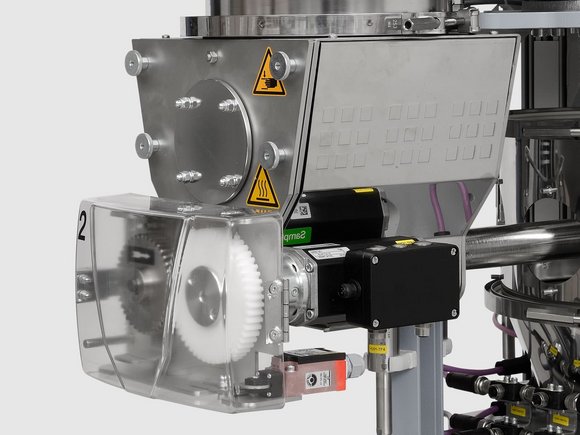 Gravimetric | Volumetric
SPECTROPLUS
New CAN motors
Higher performance
The new CAN motors with 24 V technology can be used worldwide without the need to adapt to local voltages. They are maintenance-free due to their brushless design.
×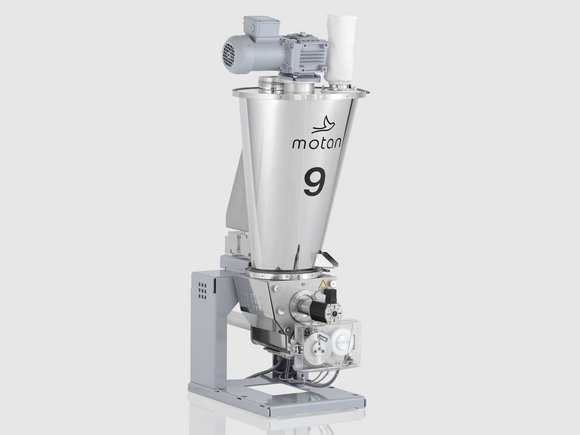 Gravimetric | Volumetric
SPECTROPLUS
Extrusion & Compounding applications
Perfectly connectable to the extruder
The unit can be used for flood-fed extrusion as well as for starve-fed compounding installations. Single dosing modules of the SPECTROPLUS and SPECTROFLEX ramge can be added to an extruder side feed.
×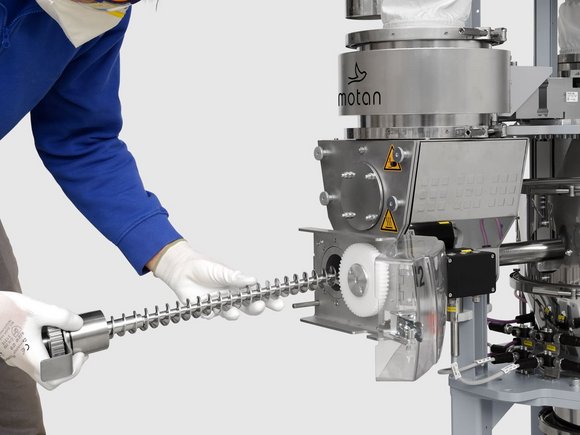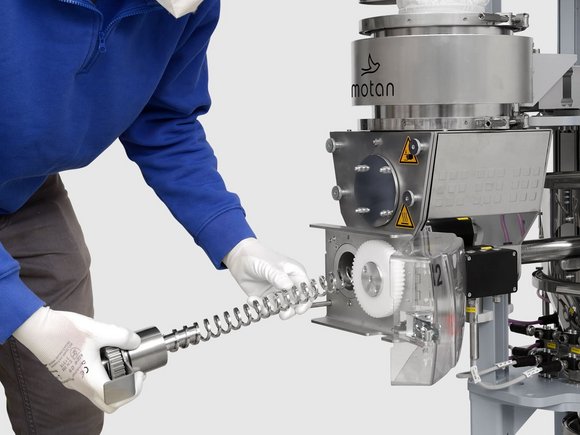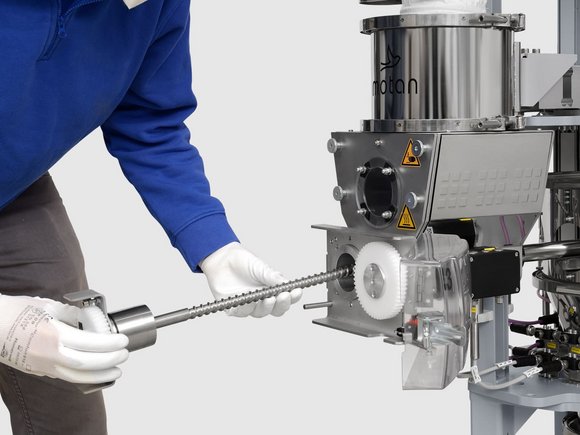 Gravimetric | Volumetric
SPECTROPLUS
Interchangeable dosing screws
Cost-saving and faster material changes
All dosing screws are interchangeable and are available in different versions such as spiral, auger or concave, single and double screws. Switching is quick and easy, saves money and time.
×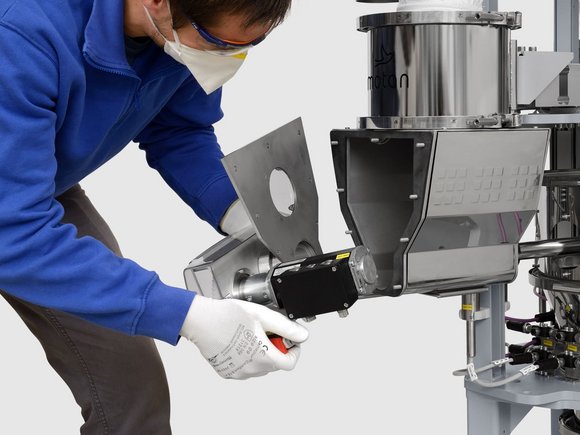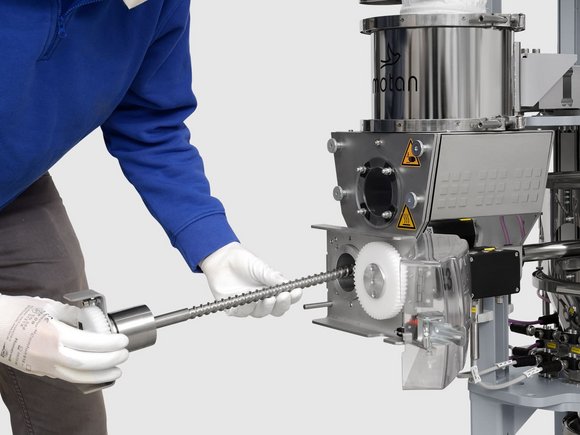 Gravimetric | Volumetric
SPECTROPLUS
Easy retrofit and modification
Clever and compact in maintenance
Thanks to its modular design, the SPECTROPLUS is not only easy to maintain but can also be retrofitted easily and flexibly.
Both the dosing modules and the dosing screws are changed in record time so that changeover times are shortened and your productivity is massively increased.
×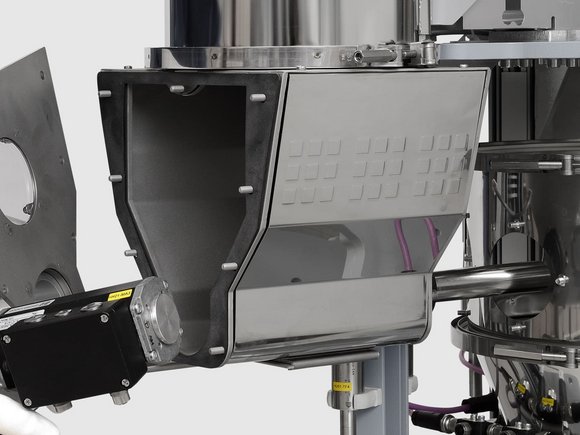 Gravimetric | Volumetric
SPECTROPLUS
Quick cleaning
Separate access to the agitator
In addition to quick emptying of free-flowing bulk solids, the SPECTROPUS dosing bins have a removable rear panel. This not only ensures quick retrofitting, but also quicker cleaning when installed, thus saving money and time.
×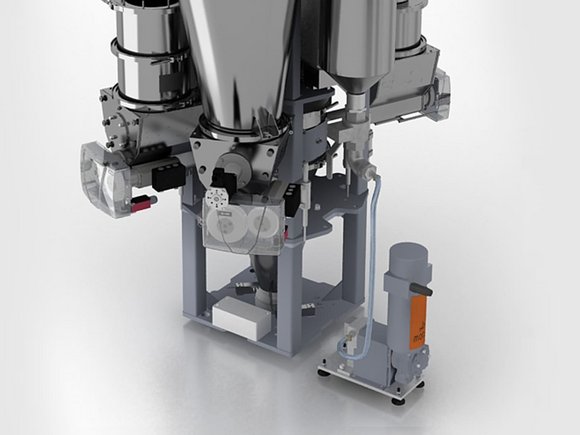 Gravimetric | Volumetric
SPECTROPLUS
Option: Liquid dosing
Precise dosing of liquids
In addition to dosing modules for solids, gravimetric supply hoppers with dosing pumps for liquids can also be used.
Depending on the application, either gear dosing pumps for lubricating fluids or piston diaphragm pumps for non-lubricating fluids are used for dosing.
×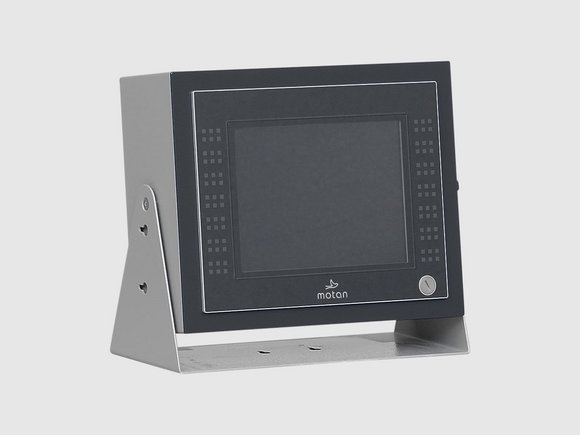 Gravimetric | Volumetric
SPECTROPLUS
SPECTROnet – new software and hardware
Easy and intuitive handling
SPECTROnet can be used to control volumetric and gravimetric dosing modules from the SPECTROPLUS modular system as well as external dosing units.
The further developed logic of the software in combination with new hardware has improved the control time and increased the area of application.
Thanks to the CAN technology, each setup can now be easily configured via the large panel and individually tailored to the process.
Furthermore, the disturbance sensitiveness and longevity has been improved by high quality components.