When processing engineering plastics, efficient and optimal pre-dried material is crucial to ensure impeccable product quality. Engineering plastics are always packaged and supplied pre-dried by the material manufacturer. But the act of opening either the sealed 25kg bag or the Octabin allows moist ambient air to be reabsorbed by the raw material. motan's material blanketing products provide cost-effective solutions to this problem.
×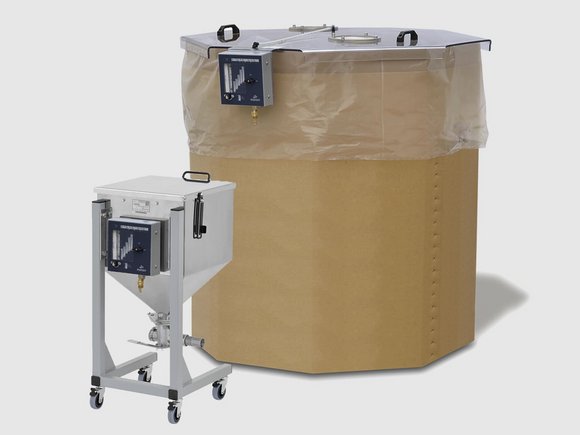 Material blanketing
Material blanketing
Saves energy because no re-drying is required.
By using a small amount of factory-supplied compressed air and expanding it to atmospheric pressure, dry air is created with a very low dew point. This "blankets" the raw material and prevents it from reabsorbing moisture. As a result, production is more reliable and energy is saved because the raw material does not normally need to be dried again.
×

Material blanketing
Blanketing units BU 0.6 & BU 3
Simple, reliable and easy to use.
The dry air blanketing units are available in two sizes BU 0.6 and BU 3. Each generating up to 0.6 m³ and 3m³ dry air per hour respectively. The control box which regulates the compressed air is compact and simple to install. It is designed for mounting on a wall or directly on the storage container. The control is easy to use. You have all the functionality you need and are not be burdened by an overly complicated control.
×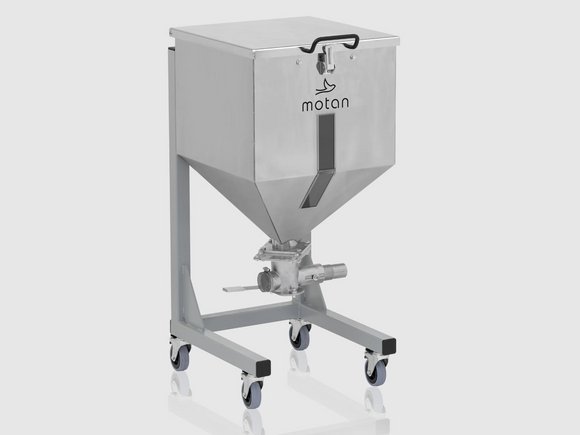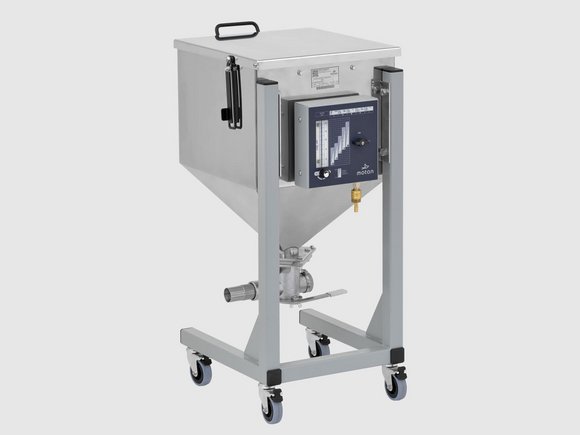 Material blanketing
Blanketing bin BB 60
No reabsorption of humidity and no material loss due to spillage.
The BB 60 is a combination of two components: the blanketing unit BU 0.6 and the day bin DB 60.
The 60 litre stainless steel bin is installed on a mobile frame and is equipped with a sight glass and suction box. Blanketing keeps granules dry for several days, resulting in more reliable production and energy savings because of low compressed air consumption. In addition, the bin contributes to a safer and cleaner workplace as material spillage from open 25kg bags is eliminated.
×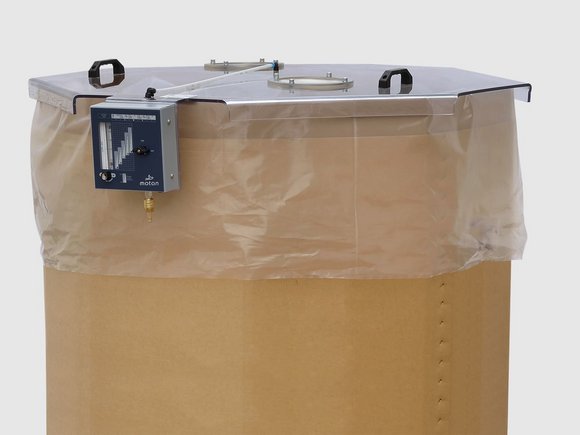 Material blanketing
Blanketing for Octabins BO 1500
Process security as the raw material is kept dry and contamination free.
The BO 1500 is a combination of two components: the Octabin cover OC 1500 and blanketing unit BU 3.
The robust, transparent polycarbonate lid covers the Octabin. It sits securely, due to the canted flaps which effectively prevents the lid from slipping. Integrated in the lid, are two sealed openings for suction probes and handles for easy handling. Moisture sensitive materials such as nylons are effectively protected from dehumidification through ambient air after opening the protective foil of the Octabin. You also have greater process security, because the lid prevents dust and foreign materials entering the Octabin and contaminating the raw material.