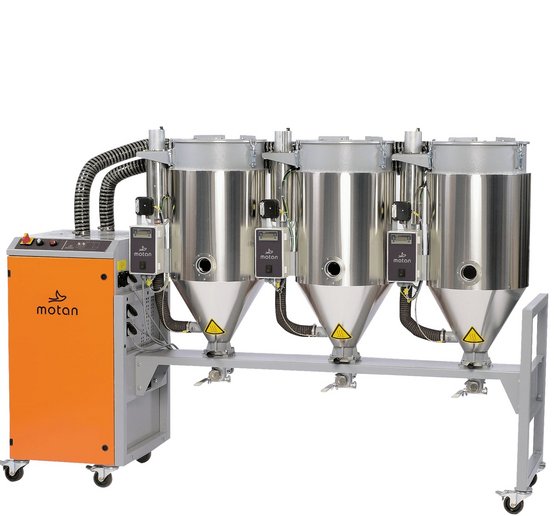 LUXOR S dryers operate at maximum efficiency and with minimum operating maintenance. The opportunity to have multiple material bins connected to one dry air generator provides our customers with maximum flexibility and no interruption to production. Drying can continue while material is changed in any one bin, minimising loss of valuable production time during material changes.
The compact LUXOR S series consists of five models with drying capacities from 40 to 160 m3/h. Each dry air generator can be flexibly combined with a combination of drying bins ranging in size from 15 to 600 litres.
×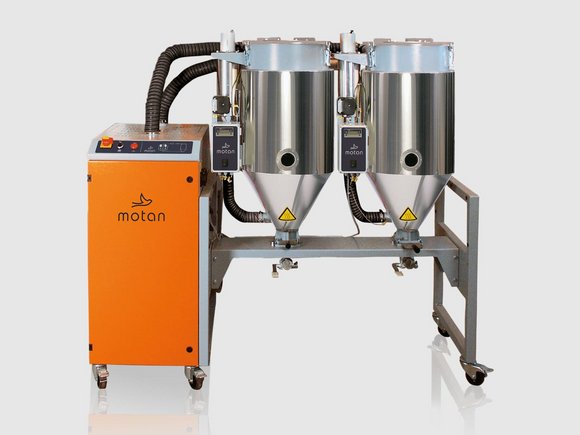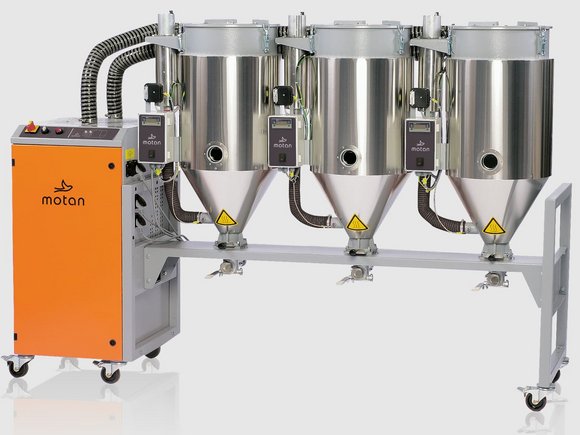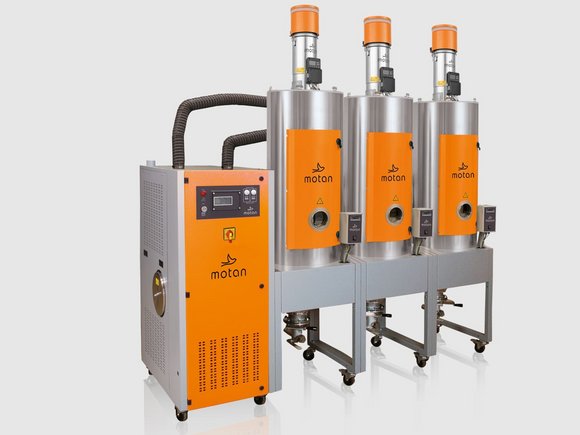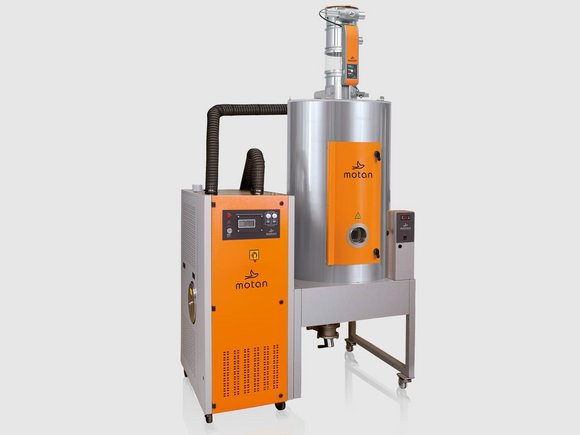 Dry air dryer
LUXOR S
Easily expandable
No product redundancy – as your production requirements change so does the drying station.
Because of a fully modular concept and a wide range of products, motan can react flexibly to all your process specific demands. Different sized dry air generators and material bins with integrated heaters allow for easy expansion. As your production requirements change, so does the drying station.
×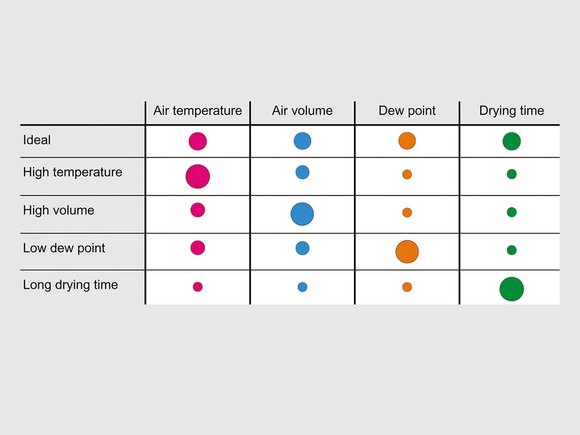 Dry air dryer
LUXOR S
The four drying parameters
Optimum drying through the correct combination of all four drying parameters.
An energy-efficient drying is only achieved by optimally combining the four drying parameters: dry air flow, drying time, drying temperature, and dew point. It is often presumed that a lowest possible dew-point is synonymous with best drying results; this is not the case.
Most hygroscopic materials only require a dew point of -20°C for correct drying – so why waste energy generating lower dew points when they are not needed!
×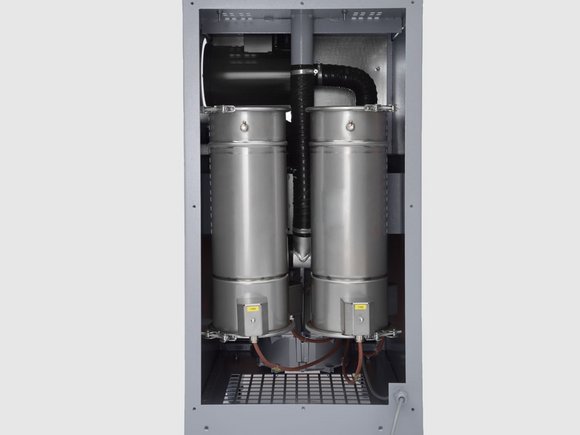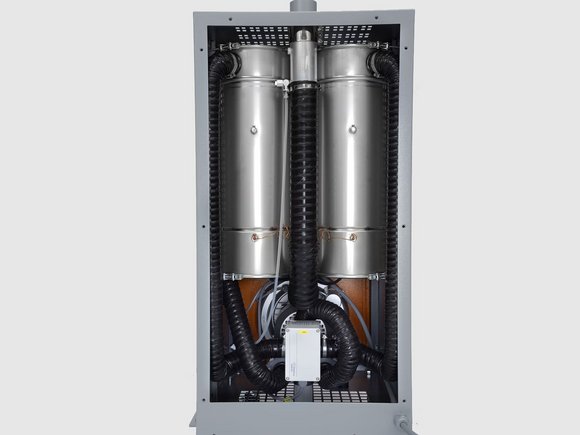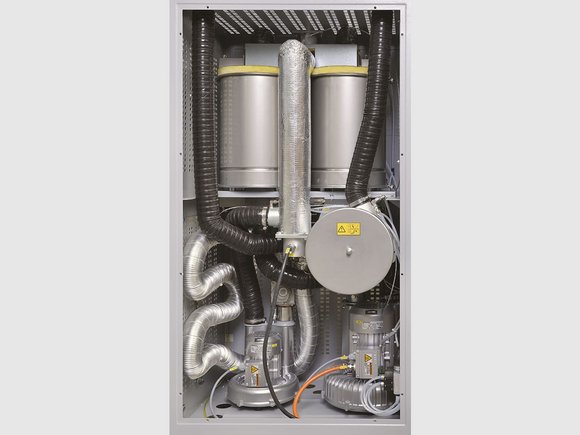 Dry air dryer
LUXOR S
Desiccant beds
Large and stationary – saving energy, ensuring reliability, and guaranteeing dry air quality.
Each dryer is equipped with two fully insulated stationary desiccant beds. The benefits to you are: large quantities of molecular sieve, which means long drying cycles, infrequent regeneration, and no moving parts. This saves you energy, gives you reliability, and guarantees consistent and stable dry air quality.
The models MDE 40 and LUXOR 50 and 80 are fitted with a single blower for production of dry air for both the process and regeneration circuits. The LUXOR 120 and 160 models have separate process and regeneration blowers
×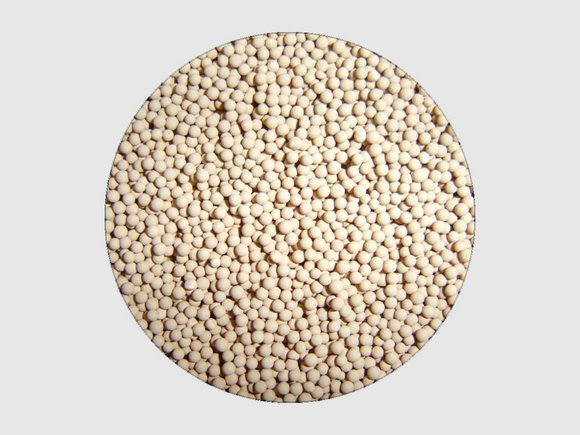 Dry air dryer
LUXOR S
Molecular sieve
Reliable, with a long service life.
Each time molecular sieve is regenerated it needs to be heated up and then cooled down. This causes friction and generates dust which blocks the moisture trapping pores in the molecular sieve. motan uses specially designed and prepared molecular sieve with a high mechanical and chemical stability. This reduces the frequency that the sieve needs to be exchanged and ensures optimum dry air quality.
×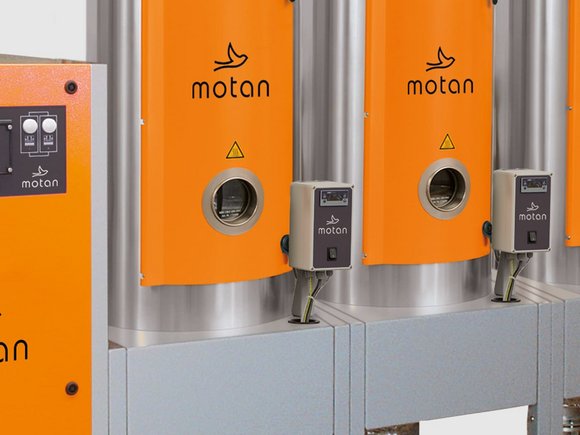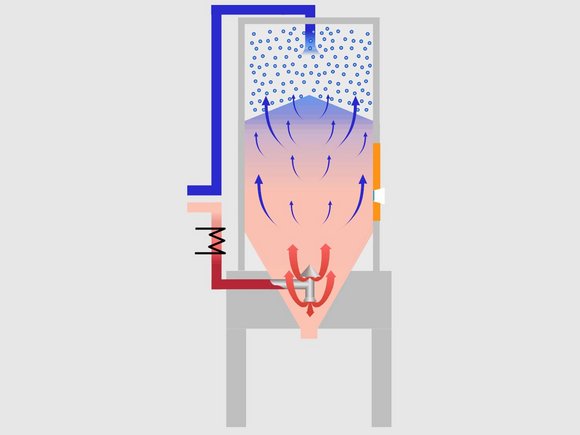 Dry air dryer
LUXOR S
Heating at the bin
Fully flexible and saves energy with individual drying temperatures.
Flexible drying stations require individual drying temperatures at various drying bins. We only offer "cold" dry air generators. Heating of the process air takes place right at the drying bin and is individually adjustable. The benefits to you are:
No energy losses in the dry air ducting from the dry air generator to the bins.
You are completely flexible in expanding the drying station in line with your production needs: as each bin can run at a different drying temperature.
×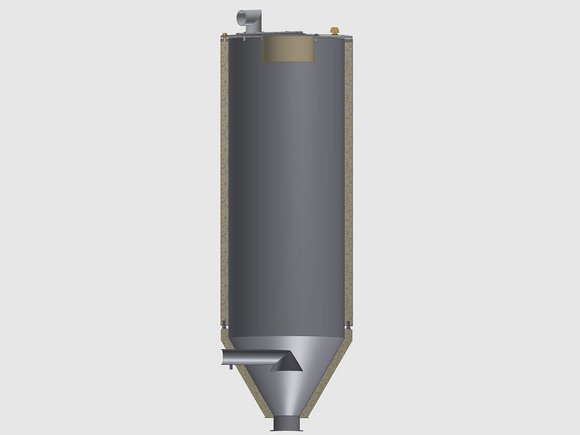 Dry air dryer
LUXOR S
Drying bin geometry
Essential for correctly dried material.
The ratio between the height and diameter of a drying bin is critical to how a material flows through the bin. Incorrect mass flow can lead to "dead" corners where the material is over dried or the material will flow too quickly through the middle of the bin resulting in under dried material. The optimum dimensions of motan drying bins are determined by calculation and practical tests, guaranteeing correctly dried material is delivered to your processing machine.
×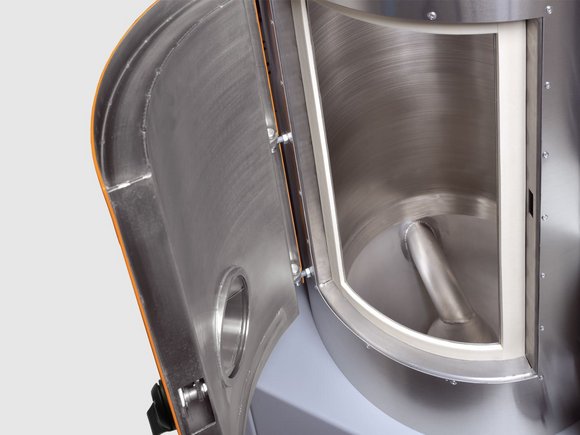 Dry air dryer
LUXOR S
Large clean out door
Easy access and quick clean down.
The larger drying bins from 100 to 600 litres are equipped with especially large cleanout doors fitted with a sight glass and easy-to-open quick release handles. They fit the shape of the bin in order to optimise material flow and simplify cleaning. In addition, they have a split hinged lid for easy access from above.
×
Dry air dryer
LUXOR S
Drying bin construction.
Designed for reliability and a long life
All motan drying bins are made of stainless steel. The bins are mounted on solid frames and have a control box mounted at the front of the bin for optimum accessibility.
×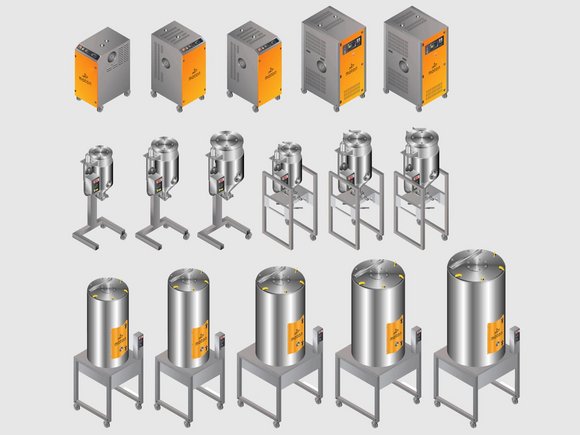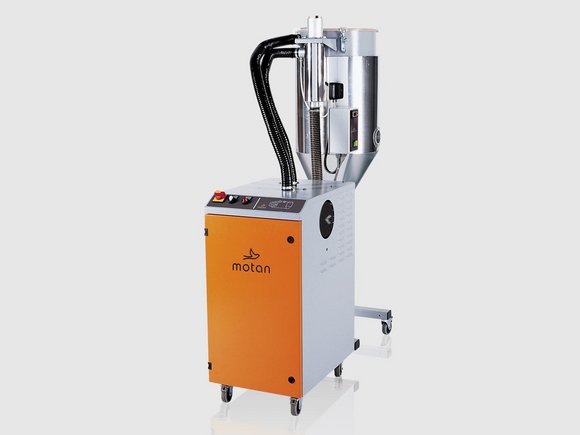 Dry air dryer
LUXOR S
Modularity
A small footprint saves valuable floor space.
All units, dryers and bins are mounted on castors for ease of movement. The combination and quantity of bins installed to each dryer can be adapted at a later stage as operational requirements change. A small footprint means that LUXOR S dryers and bins occupy minimal space on the factory floor.
×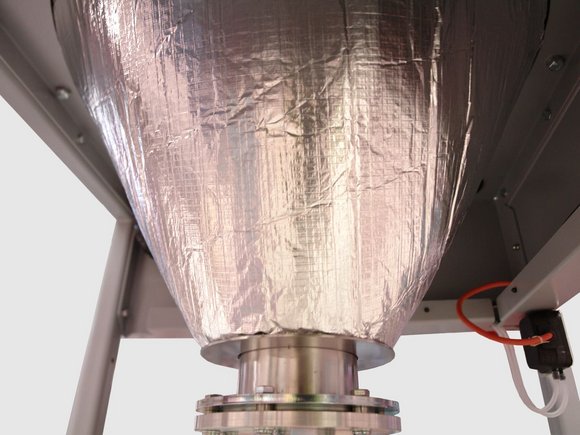 Dry air dryer
LUXOR S
Fully insulated drying bin
Saving you energy
Constant and stable conditions in the entire drying bin are an essential prerequisite. Therefore, the complete drying bin right down to the material discharge is heat insulated, saving you energy.
×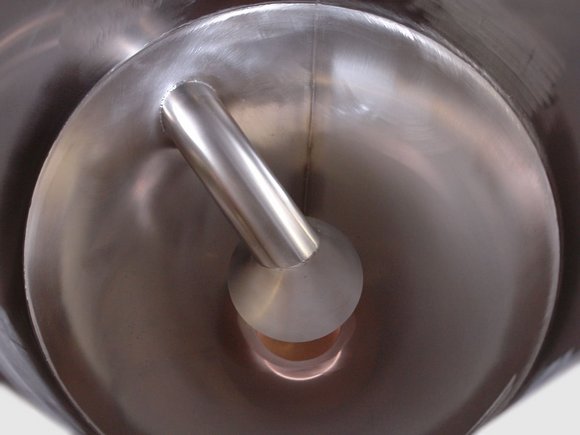 Dry air dryer
LUXOR S
Air diffuser
Uniform distribution of dry air, guaranteeing your material is at temperature and dry.
The cleverly designed air diffusers provide uniform distribution of the dry air ensuring that even material at the material bin outlet is kept dry and at a constant temperature.
×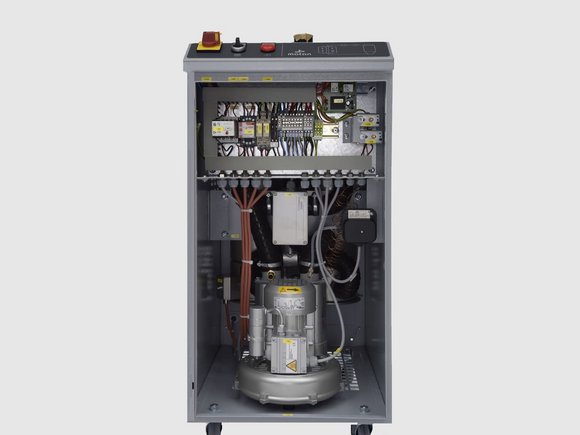 Dry air dryer
LUXOR S
Design
Built for reliability and long life.
All models are equipped with thermostat and low-air-flow safety switch to prevent overheating of material. The hinged lid of the drying bin provides easy access and has a flange for fitting a METRO material loader for automatic material conveying.
×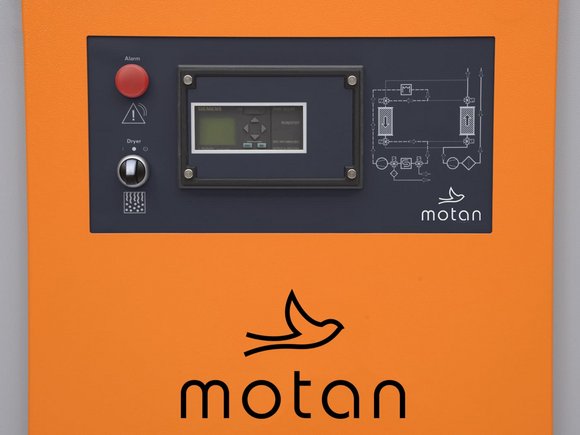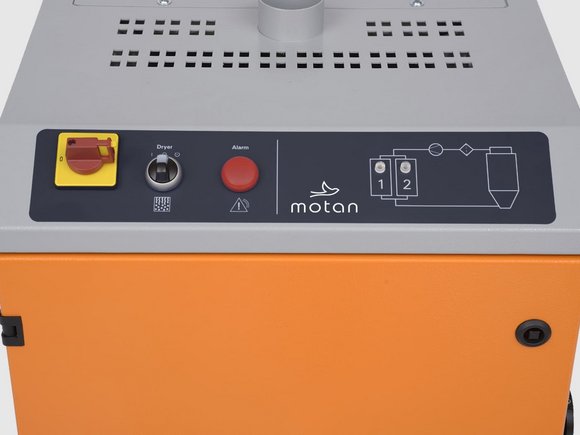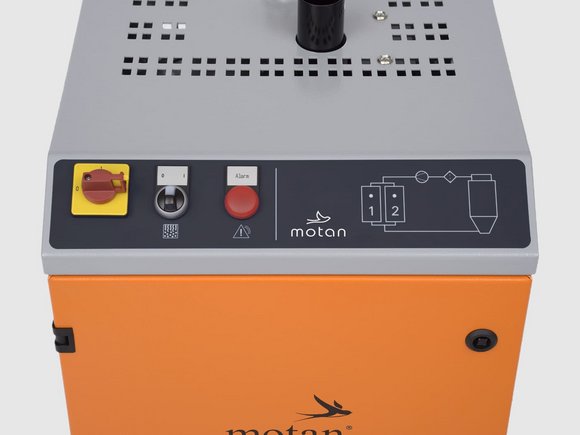 Dry air dryer
LUXOR S
LUXOR S control
Simple, reliable, and easy to use.
Simplest handling by modern microprocessor controls. Indicators on the operating panel show the status of the dryer. Each drying bin temperature can be individually set at the bin. Dew-point indication available as an option.
×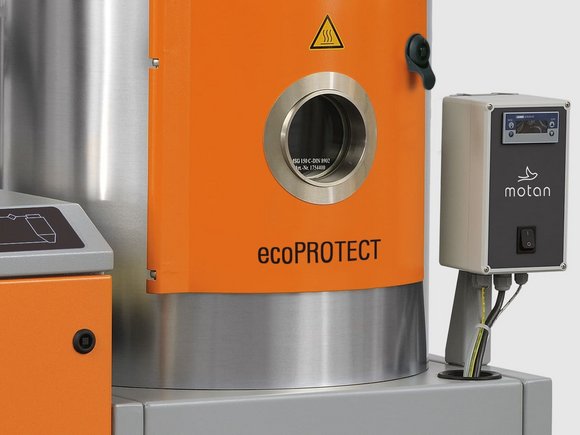 Dry air dryer
LUXOR S
ecoPROTECT
Material protection function
If some materials are dried for too long or with temperatures which are too high, they can be thermally damaged.
With the ecoPROTECT function, these problems are automatically avoided. It is a standard function and adapts the drying temperature automatically to the amount of material being dried. This guarantees very gentle drying, especially when there is a large drop in material throughput rates.
ecoPROTECT - Avoids thermal damage and overdrying of plastic granulate by lowering the drying temperature during drops in material throughput rates.