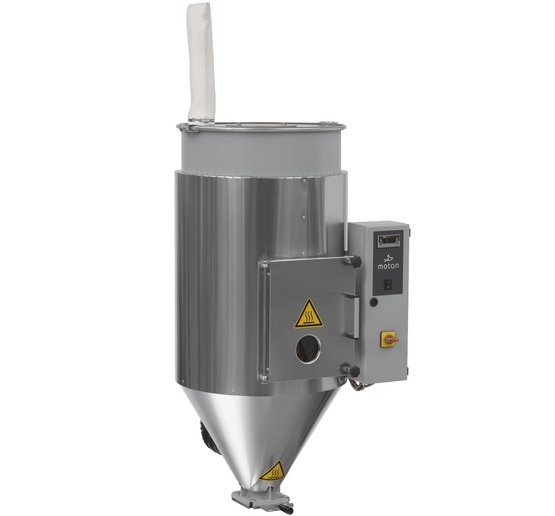 LUXOR HD hot air dryers offer the most effective way of conditioning moderately hygroscopic plastic granules for processing and removal of surface moisture. Pre-heating of raw materials stabilises the production parameters and reduces processing energy costs.
motan's fully insulated LUXOR HD hot air dryers cover a performance range from 7 to 1100 kg per hour. The dryers can either be mounted directly on the throat of the processing machine (up to 150l) or on a support frame beside the machine.
×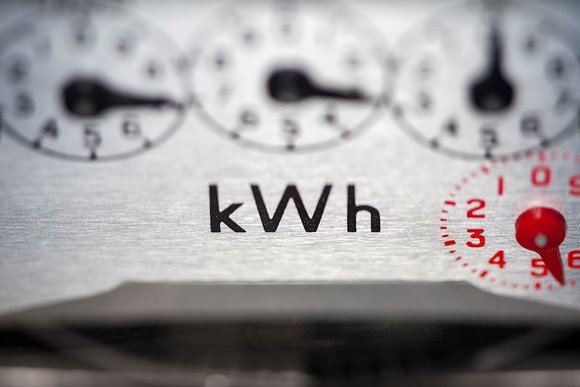 Hot air dryer
LUXOR HD
Economy
Saving you money.
Heating raw material in a hot air dryer is up to 38% more efficient than when material is heated up in a processing machine. LUXOR HD dryers warm up the plastic granules efficiently and with low energy consumption. Surface moisture is removed reliably. This minimises rejects and guarantees a constantly high product quality.
×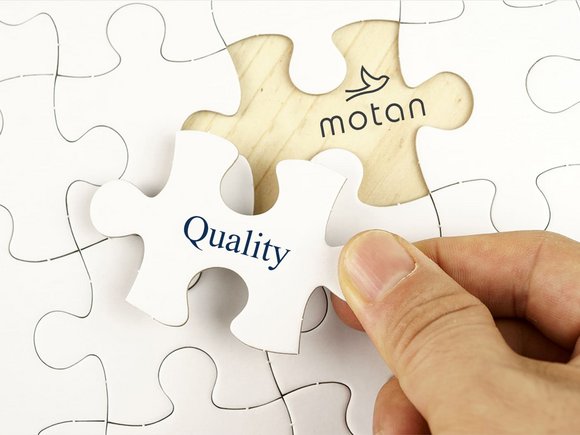 Hot air dryer
LUXOR HD
Reliability
motan quality you can trust.
World-wide, many plastic processors rely on motan's sturdy and efficient products. The LUXOR HD dryers are built to the same high engineering and design standards which have established motan's reputation for the industry's most robust and reliable equipment.
LUXOR HD dryers, like all motan products, carry CE certification.
×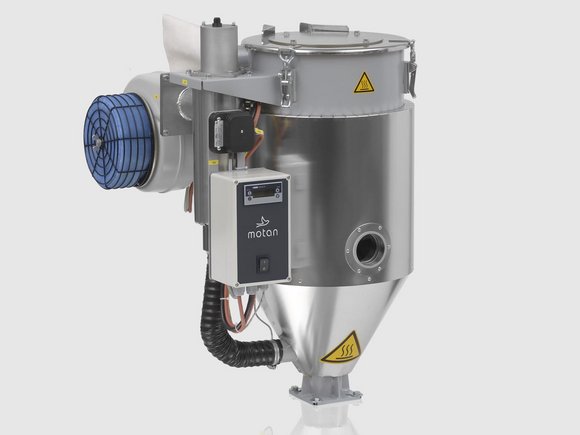 Hot air dryer
LUXOR HD
Drying bin geometry
Essential for correctly dried material.
The ratio between the height and diameter of a drying bin is critical to how a material flows through the bin. Incorrect mass flow can lead to "dead" corners where the material is over dried or the material will flow too quickly through the middle of the bin resulting in under dried material.
The optimum dimensions of motan drying bins are determined by calculation and practical tests, guaranteeing correctly dried material is delivered to your processing machine.
×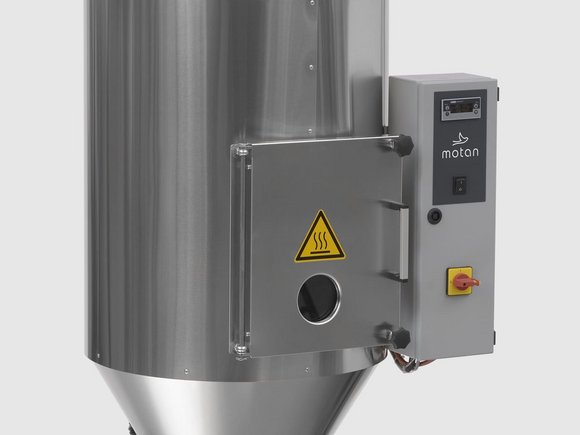 Hot air dryer
LUXOR HD
Large clean out door
Easy access and quick clean down.
The larger drying bins from 250 to 2400 litres are equipped with especially large cleanout doors fitted with a sight glass and easy-to-open quick release handles. They fit the shape of the bin in order to optimise material flow and simplify cleaning. In addition, they have a split hinged lid for easy access from above.
×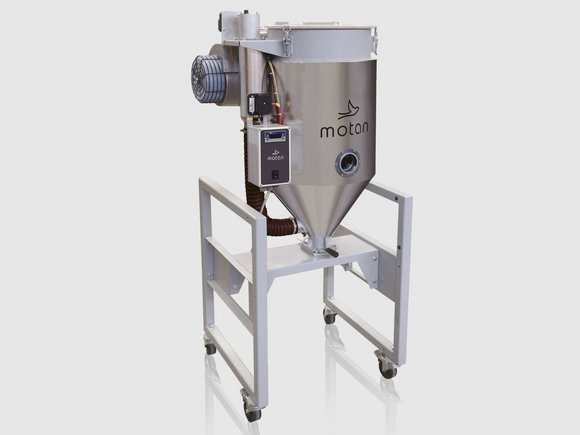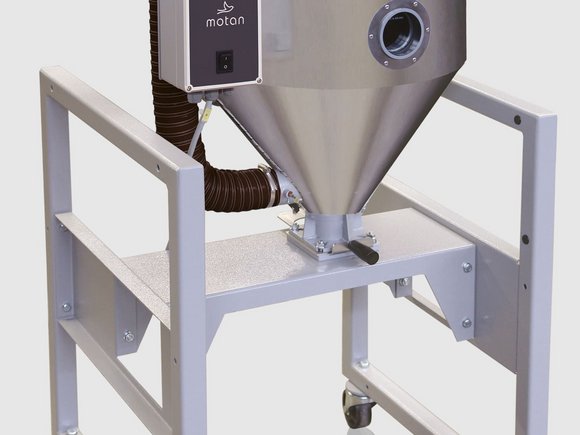 Hot air dryer
LUXOR HD
Drying bin construction.
Designed for reliability and a long life.
All LUXOR HD drying bins are made of stainless steel. The larger bins are mounted on solid frames and all have a control box mounted at the front of the bin for optimum accessibility.
×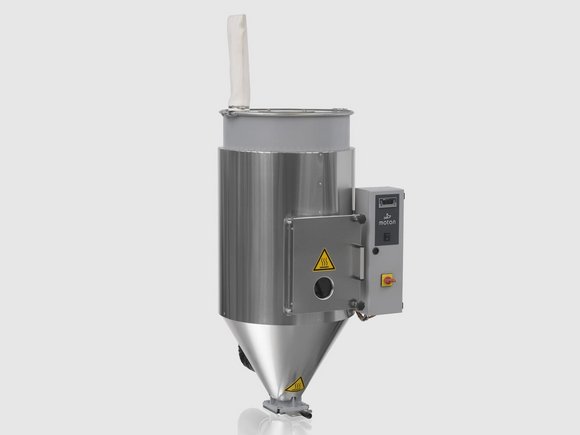 Hot air dryer
LUXOR HD
Fully insulated drying bin
Saving you energy.
Constant and stable conditions in the entire drying bin are an essential prerequisite. Therefore, the complete drying bin right down to the material discharge is heat insulated, saving you energy.
×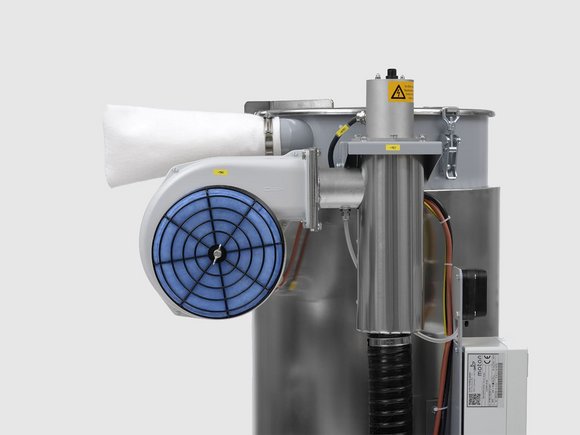 Hot air dryer
LUXOR HD
Air diffuser
Uniform distribution of dry air, guaranteeing your material is at temperature and dry.
The cleverly designed air diffusers provide uniform distribution of the dry air ensuring that even material at the material bin outlet is kept dry and at a constant temperature.
×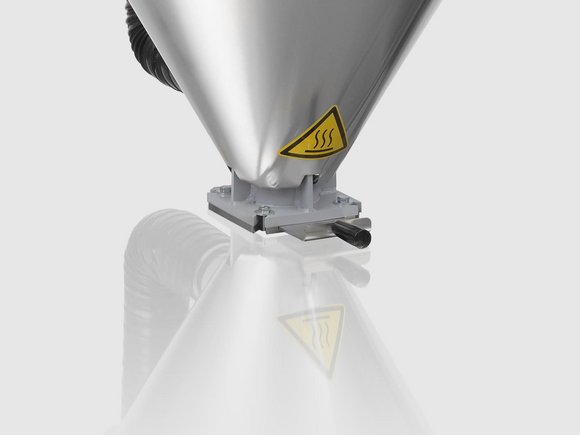 Hot air dryer
LUXOR HD
Material discharge
Meeting your high quality expectations.
All small LUXOR HD dryers have a slide gates fitted as standard. For the bigger LUXOR hot air dryers, a greater variety of accessories (like suction boxes and slide gates for discharging material) are available
×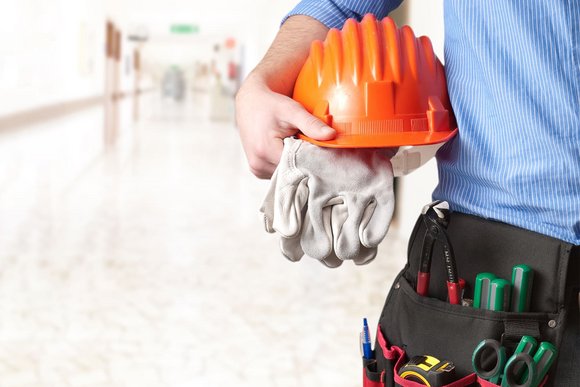 Hot air dryer
LUXOR HD
Maintenance-free
No moving parts. No desiccant material.
No moving parts, no desiccant material. LUXOR HD will deliver the reliable performance you need.
×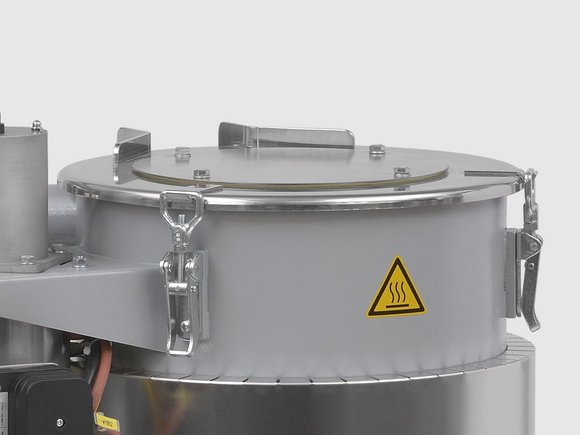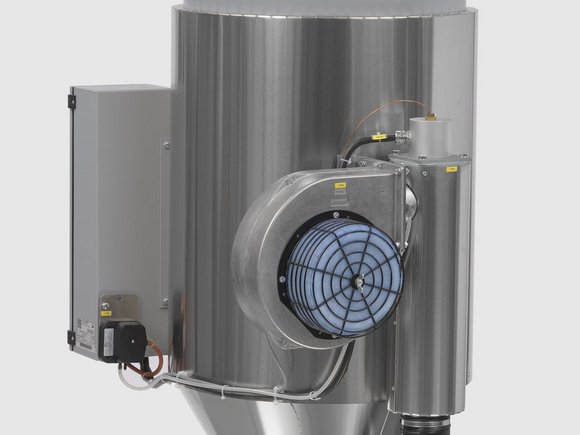 Hot air dryer
LUXOR HD
Design
Built for reliability and long life.
All models are equipped with thermostat and low-air-flow safety switch to prevent overheating of material. The hinged lid of the drying bin provides easy access and has a flange for fitting a METRO material loader for automatic material conveying.
×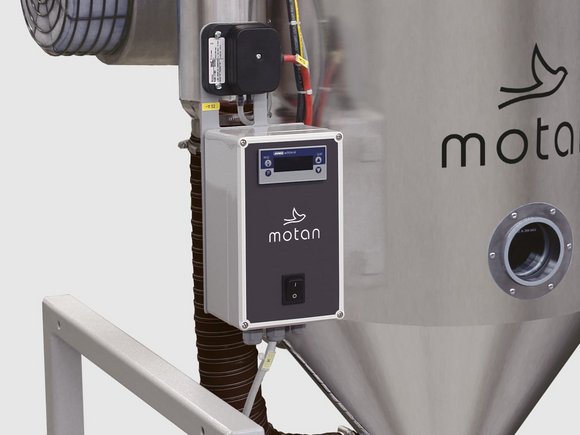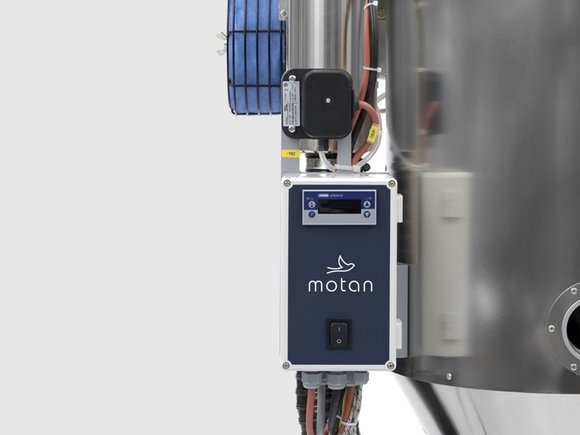 Hot air dryer
LUXOR HD
LUXOR HD control
Simple, reliable and easy to use.
The microprocessor-controlled temperature regulator is easy to use and displays process and set values and has an alarm indication. The self-optimising temperature controller PID reliably keeps the drying temperature in the tolerance range of ±1°C.