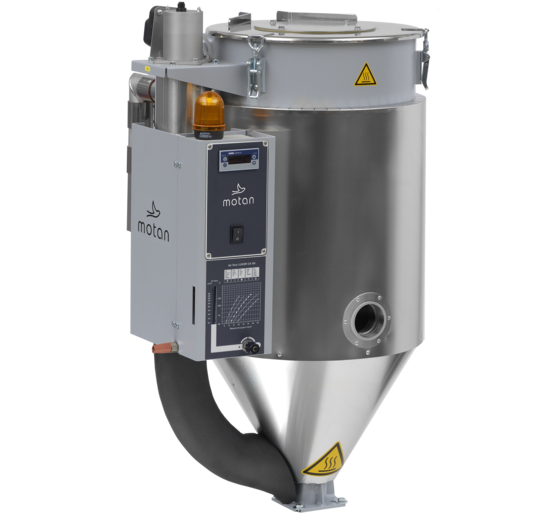 Dry air dryer
LUXOR CA S (8-60l)
Efficient, accurate material drying is a crucial element in the processing of engineering plastics to ensure impeccable product quality.
The fully-insulated LUXOR CA S compressed air dryers provide a cost-effective solution for highly efficient continuous drying of all types of plastic granulate with material throughputs up to 25 kg/h. Dryers can be mounted directly on the throat of the processing machine or on an adjacent support frame.
×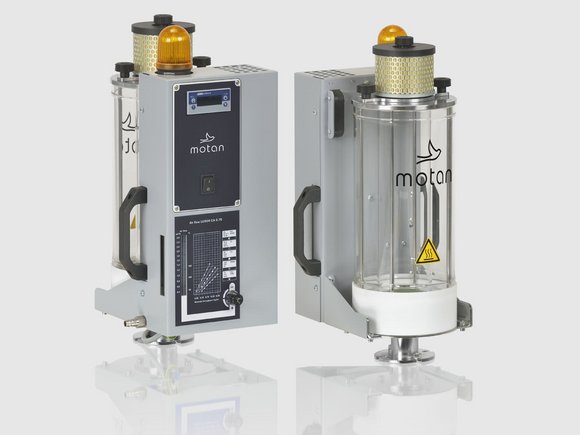 Dry air dryer
LUXOR CA S (8-60l)
Compressed air based dryers
Contamination-free drying.
The LUXOR CA S dryers take factory supplied compressed air which is expanded to atmospheric pressure. This produces dry process air with a very low dew-point which is then heated to the required drying temperature. No desiccant is required.
×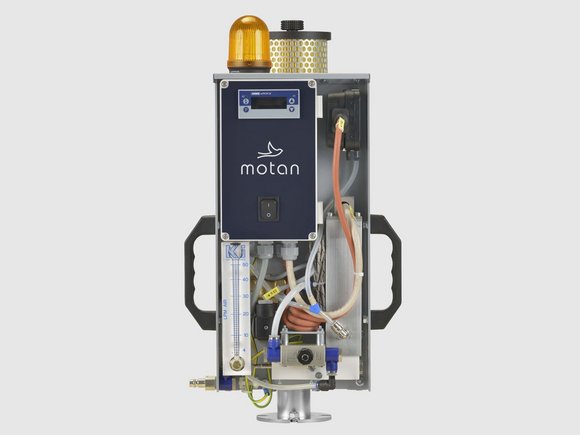 Dry air dryer
LUXOR CA S (8-60l)
Maintenance-free
No moving parts. No desiccant material.
No moving parts, no desiccant material. LUXOR CA S will deliver the reliable performance you need.
×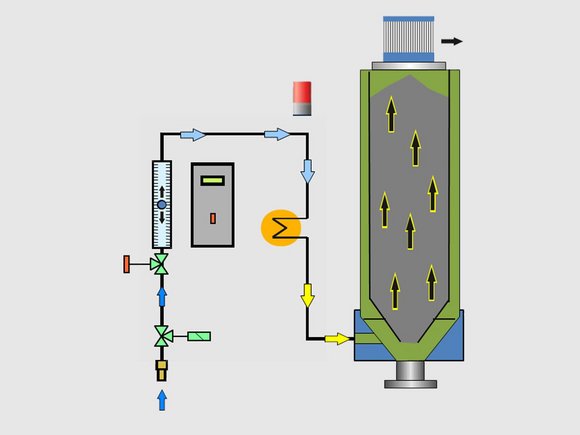 Dry air dryer
LUXOR CA S (8-60l)
Optimal process air
The right temperature and quality.
Due to the wide temperature range (30 - 180°C), the LUXOR CA S dryers can be used for many different materials. A pre--filter cleans the compressed air. This prevents contamination of the raw material and provides optimum drying conditions.
×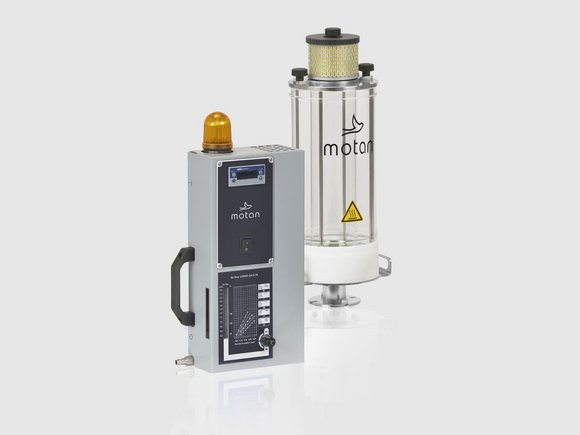 Dry air dryer
LUXOR CA S (8-60l)
Small construction
Meets the small tolerances with no waste.
The LUXOR CA S dryers have been specially designed for small to medium material throughputs, with drying bin volumes ranging from 8 litres to 60 litres. A modular set of correctly sized drying equipment helps you to meet the small tolerances without waste or contamination.
×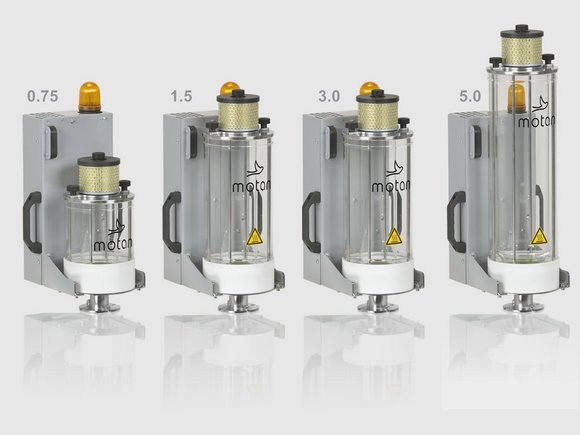 Dry air dryer
LUXOR CA S (8-60l)
Stainless steel construction
Designed for reliability and a long life
The complete drying bin body is made from stainless steel. This is ideal for contamination critical process applications.
×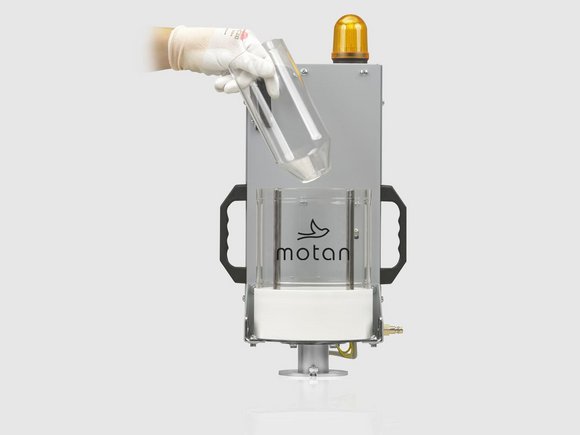 Dry air dryer
LUXOR CA S (8-60l)
Fully insulated drying bin
Saving you energy
The complete drying bin right down to the material discharge is heat insulated. This guaranties you stable conditions in the entire bin and therefore saves you energy.
×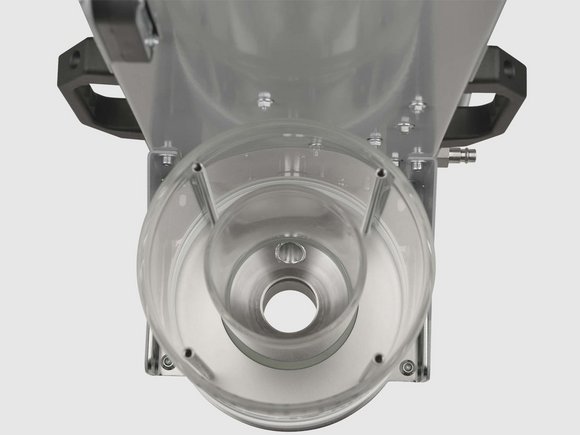 Dry air dryer
LUXOR CA S (8-60l)
Air diffuser
Uniform distribution of dry air, guaranteeing your material is at temperature and dry.
The cleverly designed air diffuser provides uniform distribution of the dry air ensuring that even material at the material bin outlet is kept dry and at a constant temperature.
×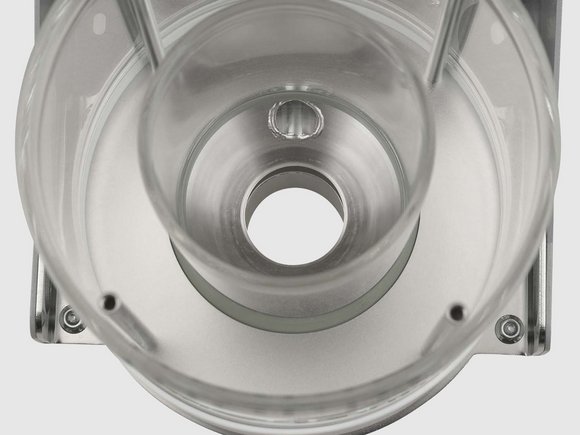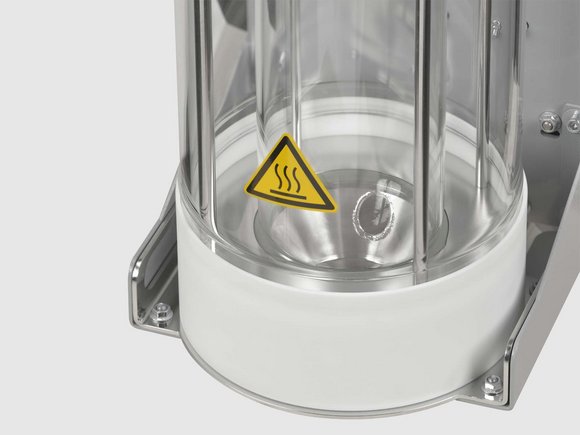 Dry air dryer
LUXOR CA S (8-60l)
Design
Built for reliability and long life.
All models are equipped with thermostat and low-air-flow safety switch to prevent overheating of material. The hinged lid of the drying bin provides easy access and has a flange for fitting a METRO material loader for automatic material conveying.
×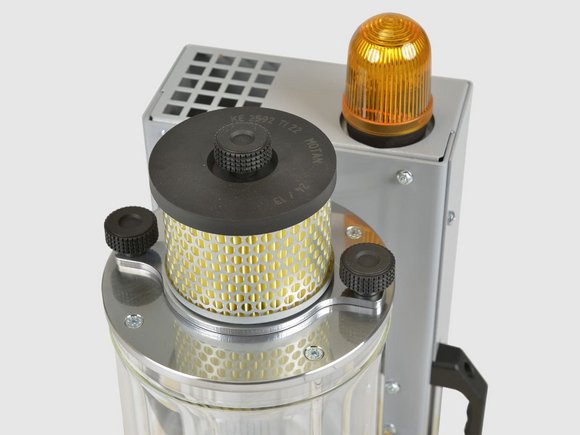 Dry air dryer
LUXOR CA S (8-60l)
Drying bin geometry
Essential for correctly dried material.
The ratio between the height and diameter of a drying bin is critical to how a material flows through the bin. Incorrect mass flow can lead to "dead" corners where the material is over dried or the material will flow too quickly through the middle of the bin resulting in under dried material. The optimum dimensions of the cylindrical drying bins are determined by calculation and practical tests, guaranteeing correctly dried material is delivered to your processing machine.
×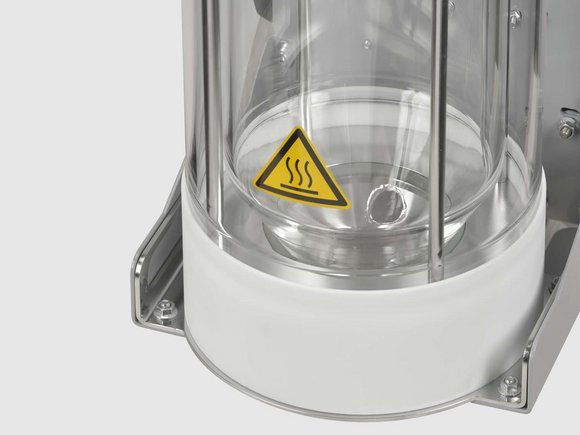 Dry air dryer
LUXOR CA S (8-60l)
LUXOR CA S control
Simple, reliable and easy to use.
You have all the functionality you need and not be burdened by an overly complicated control.
×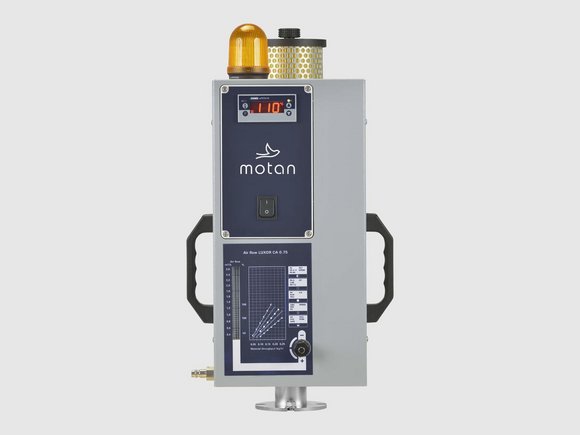 Dry air dryer
LUXOR CA S (8-60l)
METRO VL compressed air loader
Maintenance free, silent and wear-free in operation.
The drying bin can be filled reliably and automatically with the METRO VL compressed air venturi loader. It is virtually maintenance free and silent.