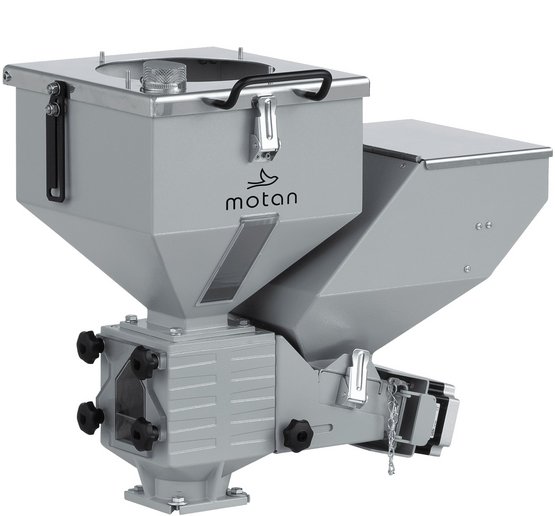 Volumetric
MINICOLOR SG V
The volumetric additive dosing unit MINICOLOR SG V meets all important requirements when combining additives to the virgin material in an excellent quality. It has an excellent dosing accuracy and repeat accuracy. The installation of the MINICOLOR SG V in your system is extremely space-saving; it is mounted directly at the feed throat of the processing machine.
×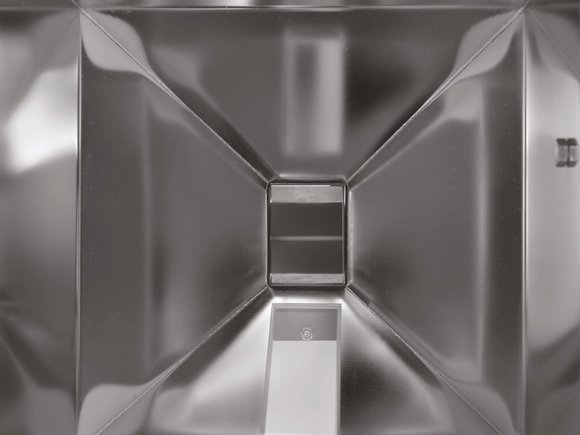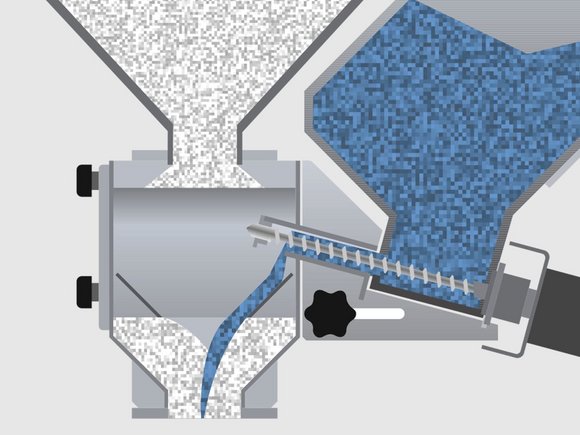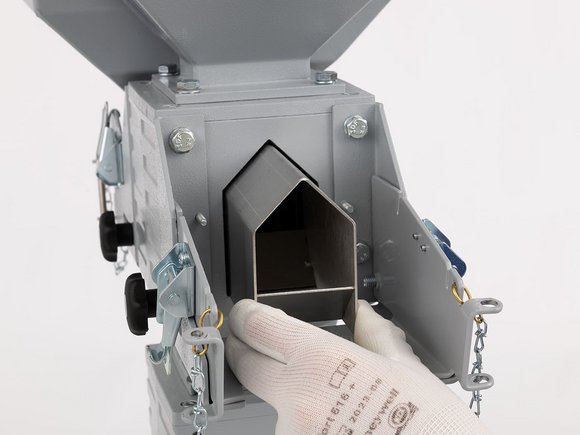 Volumetric
MINICOLOR SG V
Mixing neck
Create homogeneous mix
The mixing neck with integrated, cruciform stainless-steel inlet divides the main component from the additives into two material streams. These flow together before entering the processing machine and form a homogeneous mix.
×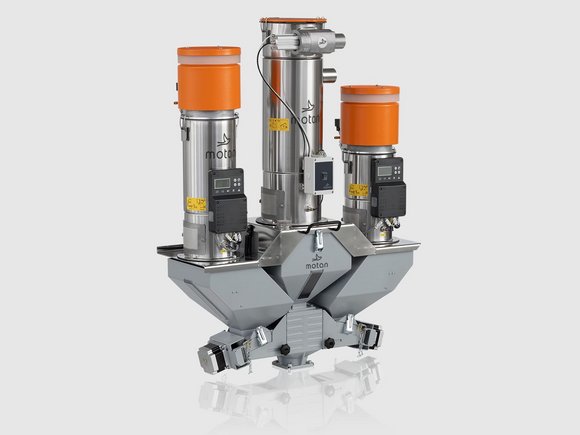 Volumetric
MINICOLOR SG V
Synchronous dosing
No overdosing of expensive materials
With synchronous dosing, you can track the recipe accuracy and reproducibility at any time. This gives you a permanently good mixing quality of your recipe.
×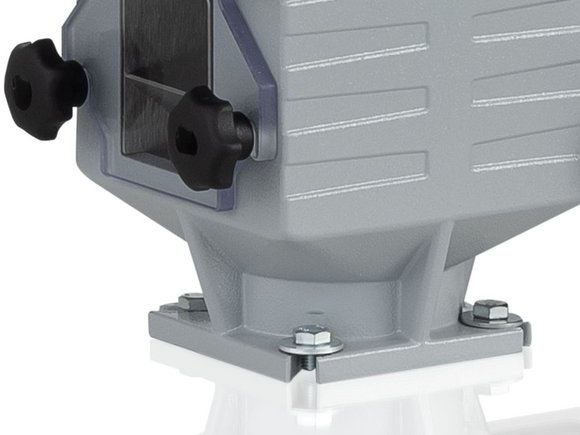 Volumetric
MINICOLOR SG V
Mounting flange
No need for drilling
Mounting is super easy for the user due to the specially designed mounting flange. Drilling is not required. The unit is compatible with a wide range of feed throat sizes of processing machines and can therefore be used in many different ways.
×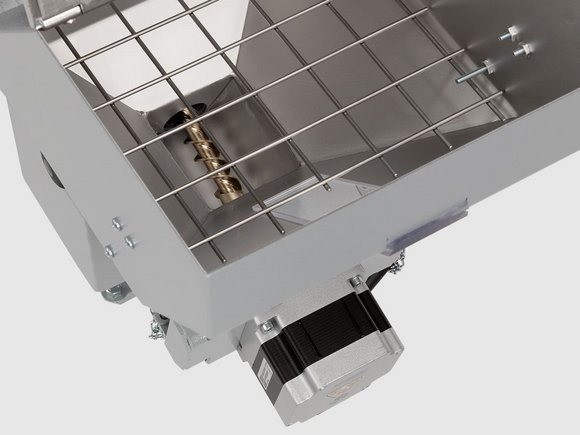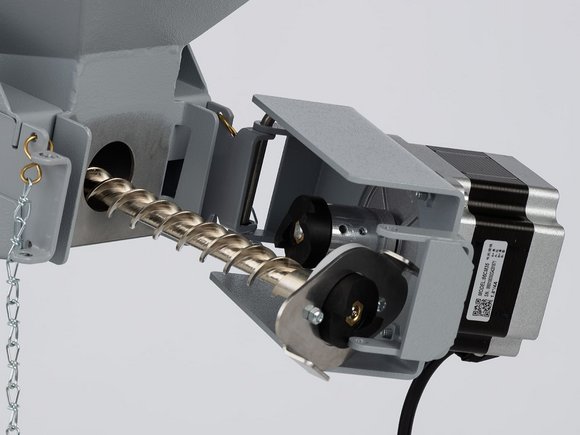 Volumetric
MINICOLOR SG V
Angled dosing screws
No uncontrolled loss of material
The dosing screws are available in three different sizes. They are wear-free and can be changed or installed and removed without tools.
For a constant mass flow, the screws are mounted at an angle and are insensitive to vibrations.
Machine movements therefore have no influence on the dosing process. This improves dosing accuracy and prevents unwanted material slip from the screw.
×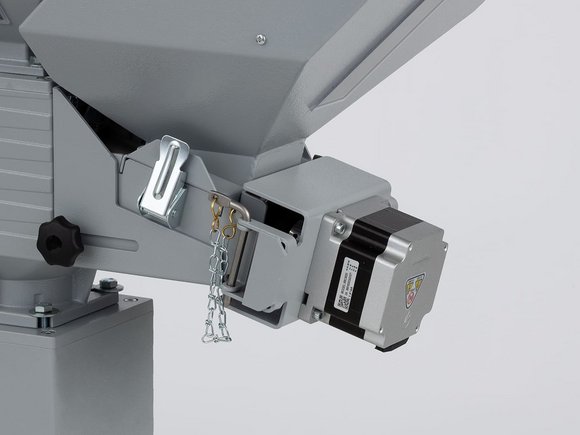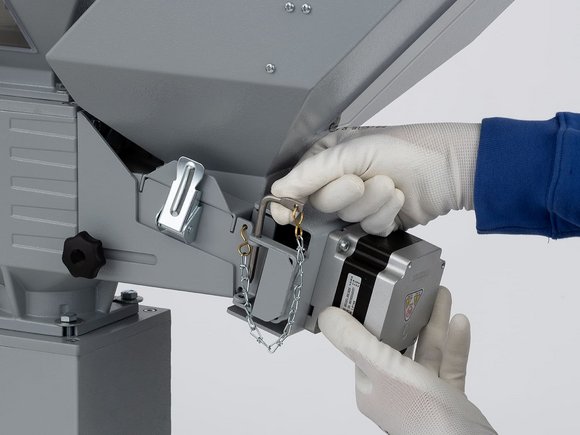 Volumetric
MINICOLOR SG V
Dosing motors
No maintenance and high reliability
The MINICOLOR SG V features swiveling dosing motors that can even be disassembled or replaced without tools. The motors in combination with motor drivers offer a high degree of accuracy and are maintenance-free.
×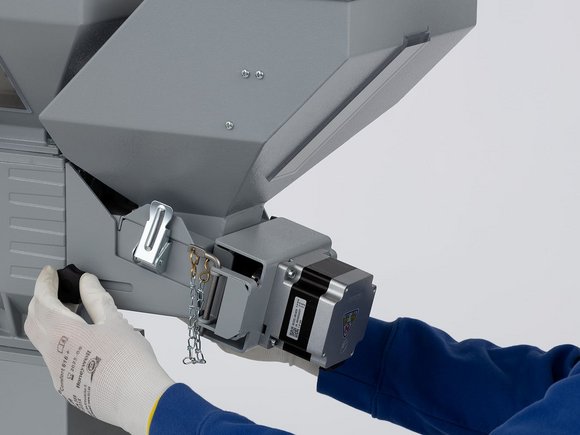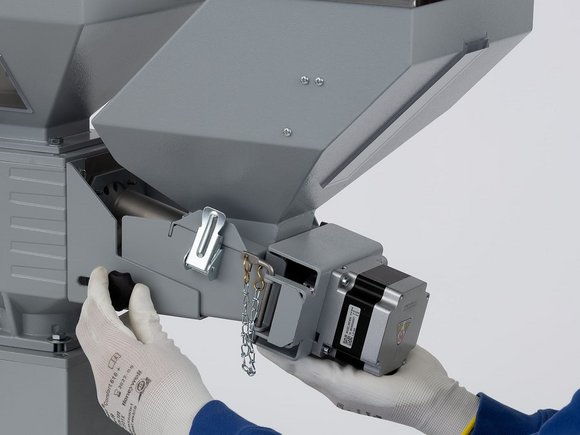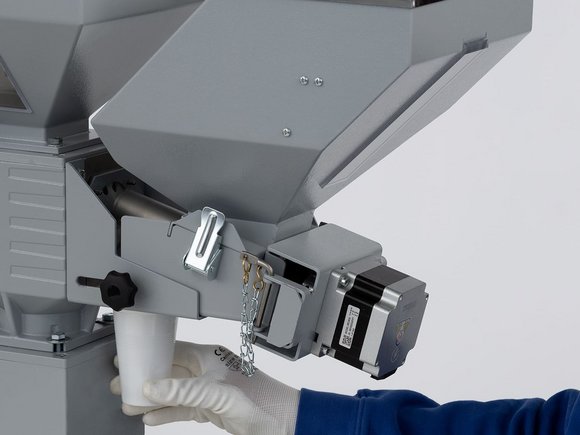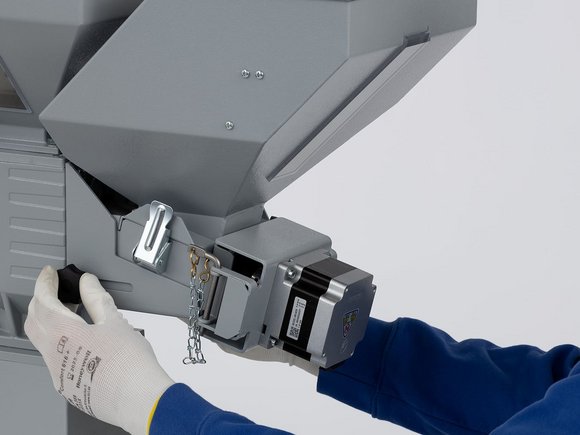 Volumetric
MINICOLOR SG V
Simple calibration
Quick and easy without loss of material
Calibration is implemented by retracting the dosing module. The additive can be collected for measurement in the process. This simple process saves time and prevents material loss.
×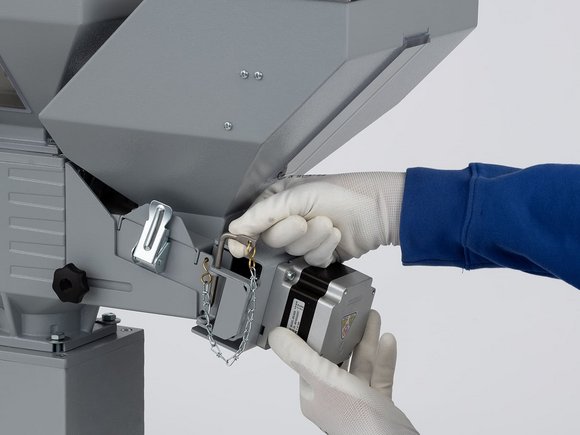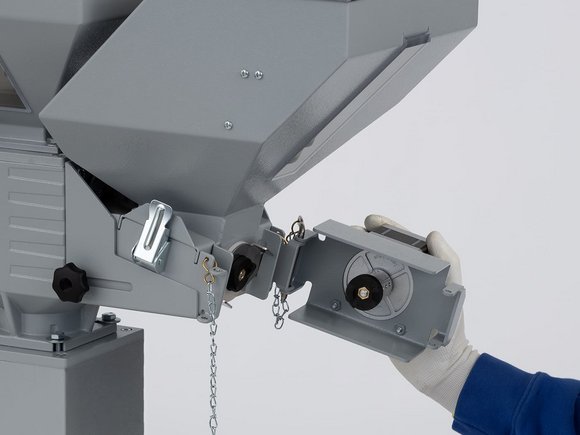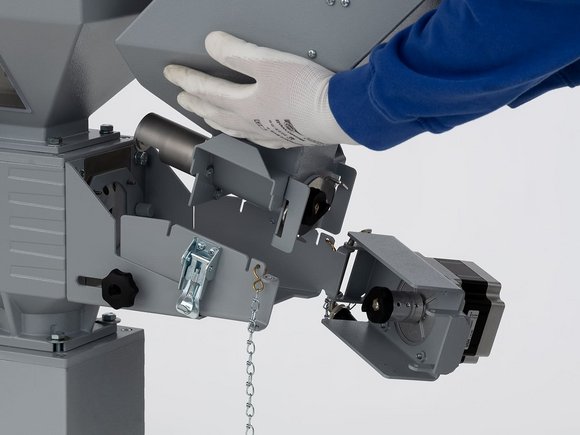 Volumetric
MINICOLOR SG V
Quick material changeovers
Low downtime and higher efficiency
The quick-change system of the MINICOLOR SG V makes cleaning and material changeovers simple, fast and without tools. The removable supply hopper, the swivel mounted motor and the dosing screw with quick release connection for the user reduce the time required for cleaning. The complete dosing module can also be used as a color cassette – this also facilitates fast material changeovers without previous cleaning.
×
Volumetric
MINICOLOR SG V
METRO VL
Never empty hoppers due to compressed air conveying.
The METRO VL compressed air material loader is used for automatic filling of the additive supply hopper on the MINICOLOR SG V. The material loader can be set up simply by replacing the lid on the supply container. The level sensor in the bin of the METRO VL ensures that granules are always refilled in good time.
×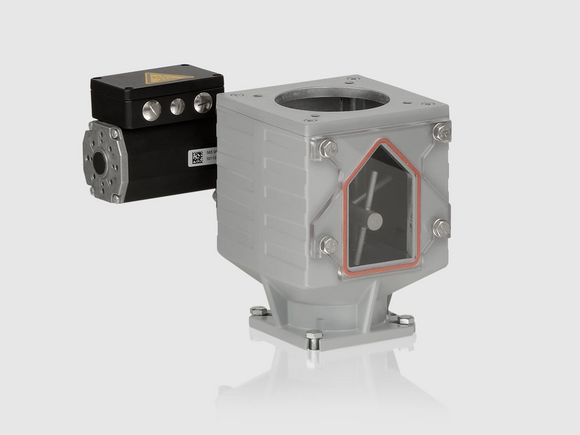 Volumetric
MINICOLOR SG V
VOLUnet MSG Control
Cost-efficient solution for volumetric coloring with masterbatch.
The intuitive touch-screen color display enables user-friendly operation of the MINICOLOR SG V.
Suitable for up to two dosing modules
Additive calibration assistant
Alarm tracking
Up to 100 recipes can be stored
Reporting function via Ethernet
Standard network interface (Ethernet) for integration in the motan CONTROLnet network
Optional "Mixer" function for controlling an additionally mixing motor
×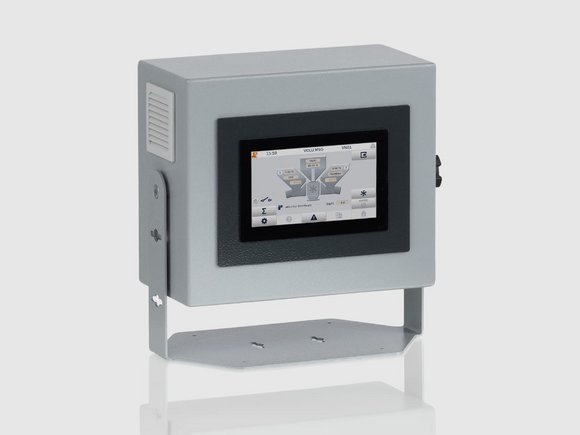 Volumetric
MINICOLOR SG V
VOLUnet MSG Mix Control
Better homogenization of the materials
The VOLUnet MSG Mix Control can drive an optional mixer module, so that even difficult components can be mixed homogeneously after dosing. The result is a cost-effective solution for volumetric coloring with masterbatch.