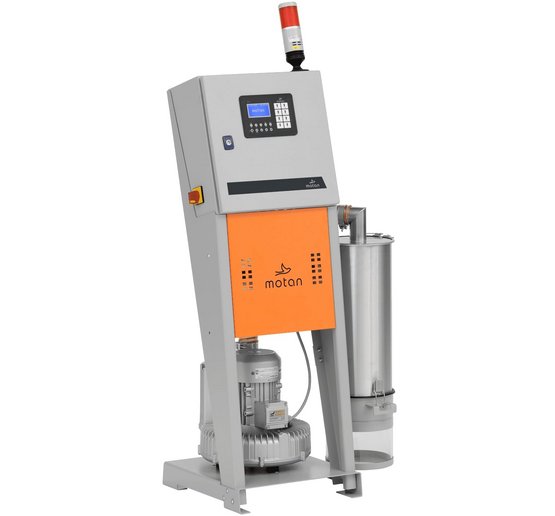 The METROVAC SG three phase conveying stations offer a wide choice of blower sizes and are designed for standard central conveying applications. The stations are supplied with a three-phase blower which is low-noise and maintenance-free. They also include a cyclone dust filter with dust collection bin and a PLC control for up to eight METRO SG HOS material loaders, eight METROMIX proportioning vales and four line-purging valves.
×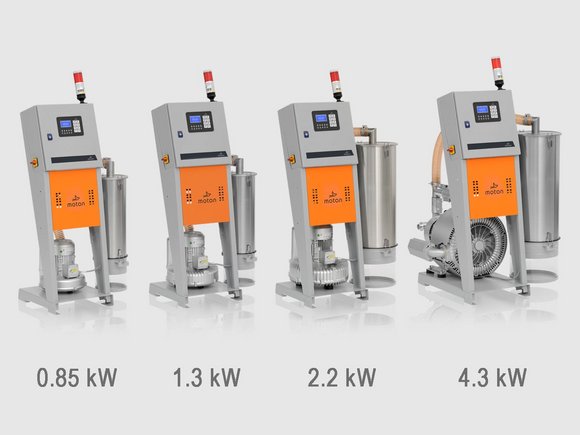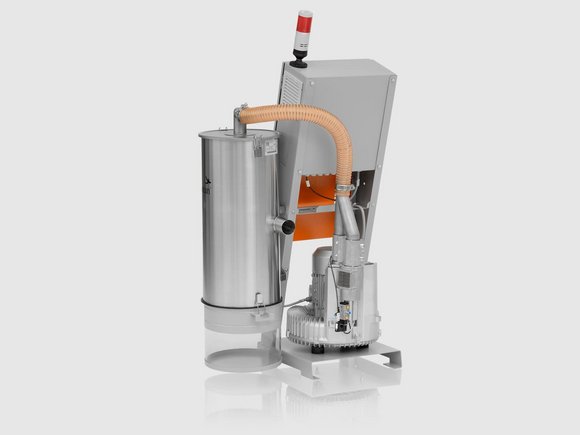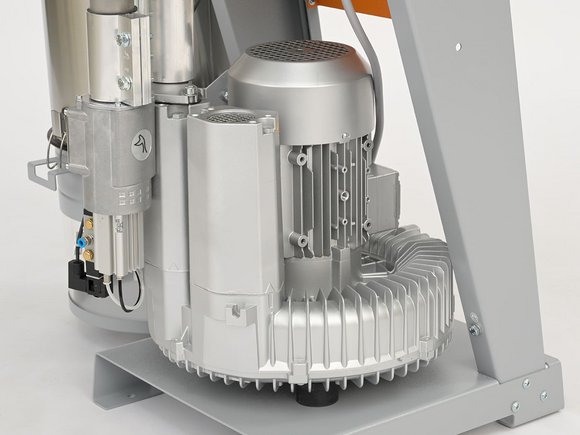 Granules
METROVAC SG
Three-phase blowers
Maintenance free, reliable, and quiet.
For standard conveying applications, nothing beats the simplicity of a side-channel vacuum blower. motan utilizes a one-piece fan and side-channel unit to produce reliable vacuum power. The use of a quiet blower and the compact design allows the conveying station to run directly alongside the processing machine.
×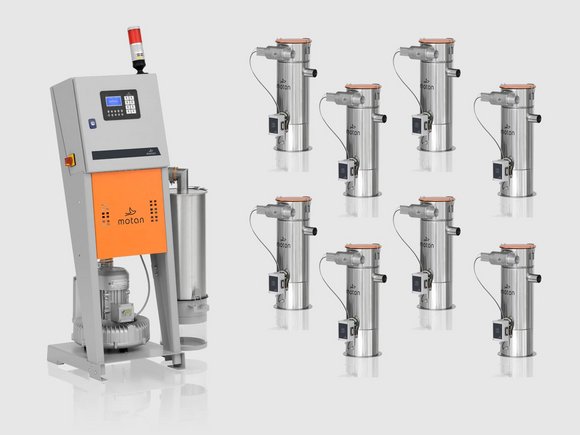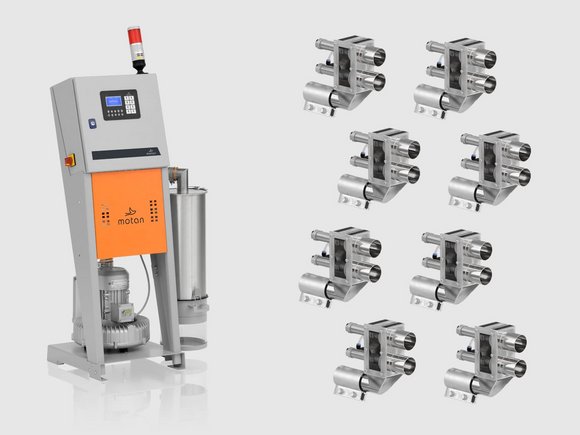 Granules
METROVAC SG
METRO SG HOS
Your best combination
Up to 8 hopper loaders can be combined with one METROVAC SG blower station. We recommend the newly designed METRO SG HOS hopper loader, which was specifically tailored to the METROVAC SG.
×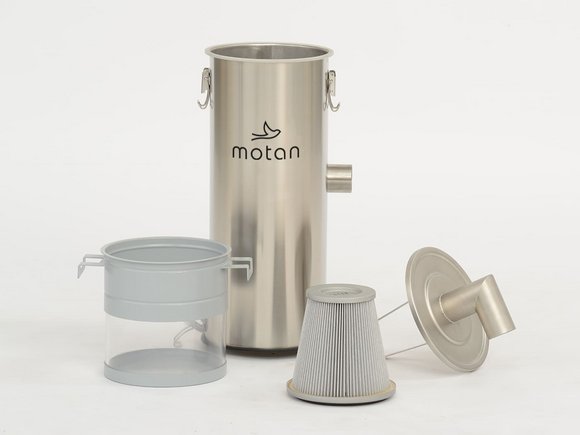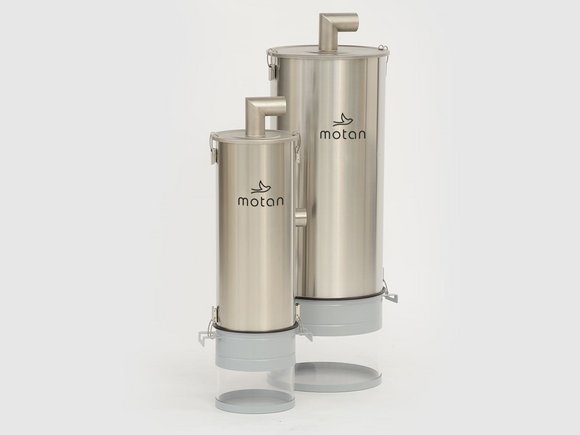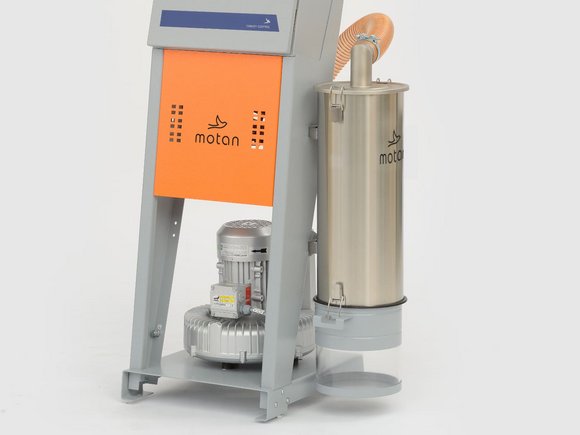 Granules
METROVAC SG
Cyclone dust filters
Centralised dust collection for small to medium throughput conveying systems.
METROVAC SG conveying stations are equipped with either FC07 or FC15 highly efficient filter units.
The FC filters combine cyclonic dust separation with a fine dust filter. A dust collection bin makes the removal of fines quick and easy – and the integrated inspection glass makes it possible to see how full it is.
×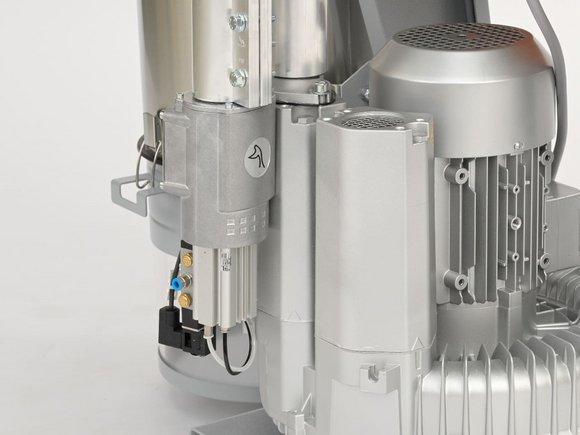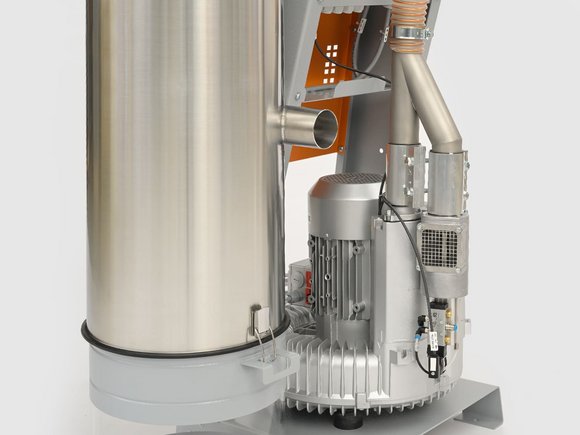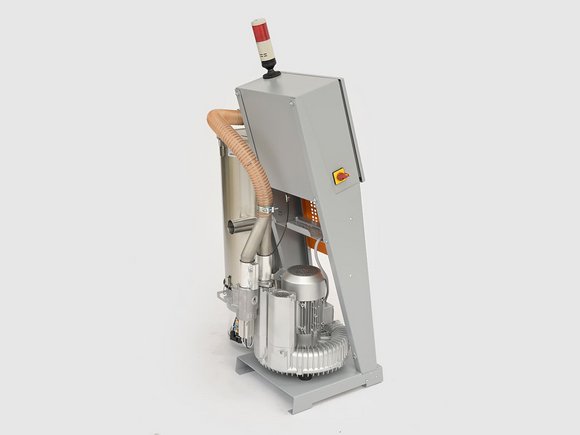 Granules
METROVAC SG
Bypass valve
Filter cleaning made easy
The filter is cleaned regularly with implosion air flow through the cartridge.
The automatic opening of the valve reduces the strain on the blower during the bypass phase.
×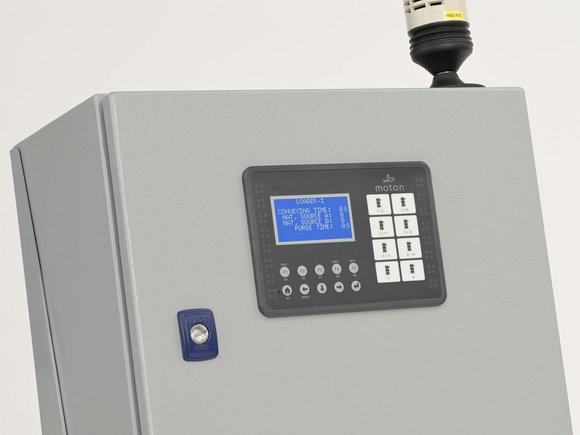 Granules
METROVAC SG
Line purging
Perfectly conditioned material where it is needed
After each conveying cycle it is possible to thoroughly purge the material feed lines of any material.
This is essential when conveying hygroscopic materials and for fast and trouble-free material changes. It also prevents long, vertical conveying lines plugging up.
One METROVAC SG conveying station can control up to four purging valves; this also includes stainless steel suction boxes with integrated purge valve, for instance.
×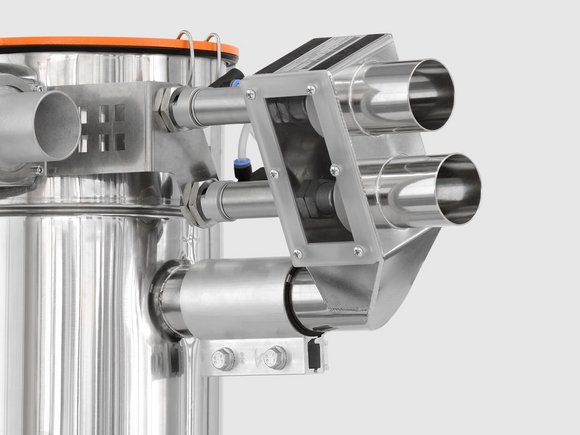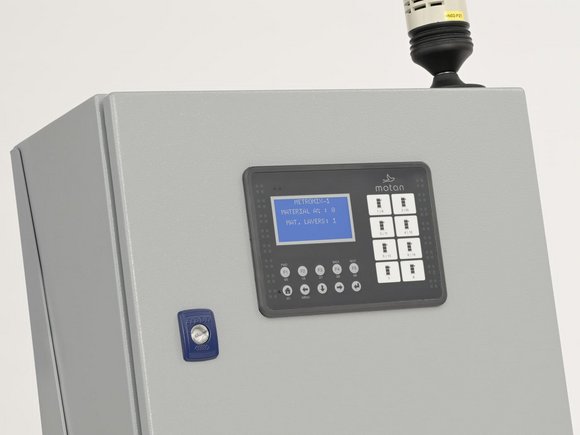 Granules
METROVAC SG
Proportioning valve
Accurate and reliable mixing of regrind and virgin materials.
The control of the METROMIX proportioning valve is already integrated into the METROVAC SG control. You can easily adjust the percentage and number of material layers per conveying cycle using the keypad.
The electro-polished stainless steel METROMIX proportioning valve is simply plugged into a METRO SG material loader.
×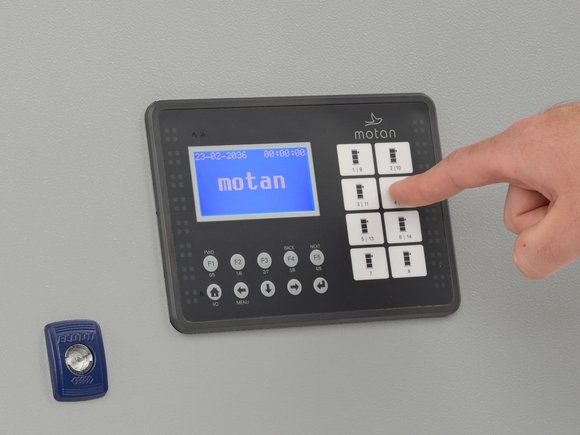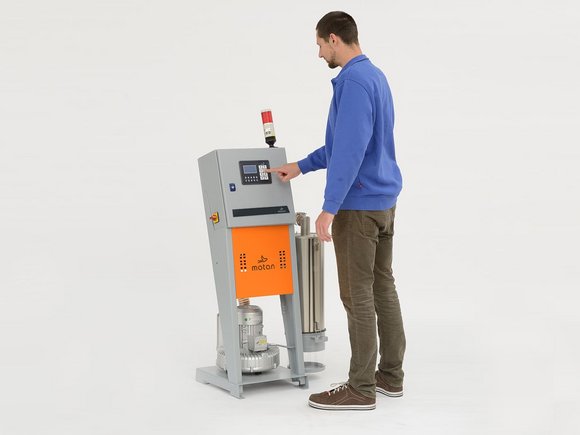 Granules
METROVAC SG
METROVAC SG control
Reliable and easy to use
The PLC control is at a comfortable working height and an alarm combination of signal light and horn is installed as standard.
The control can manage:
up to 8 METRO SG HOS hopper loaders
up to 8 METROMIX / DUOMIX proportioning valves
and up to 4 line-purging valves or suction boxes with integrated purging