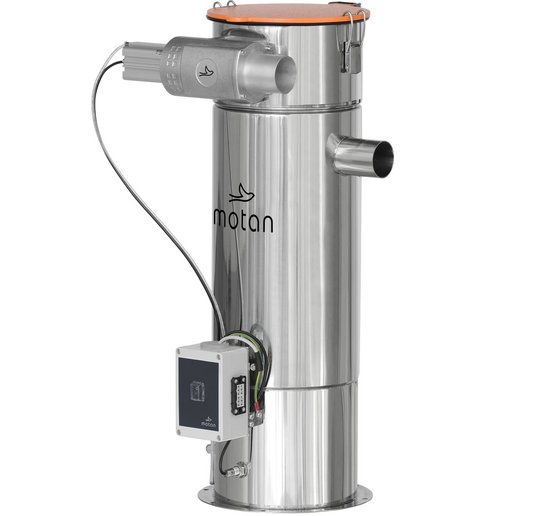 METRO SG HOS system material loaders can automate important areas of the production process cost-effectively and efficiently. Virgin and regrind material is conveyed quickly and cleanly to the hopper of a processing machine, a drying bin or a dosing and mixing unit. Material is delivered exactly when needed keeping machines running and avoiding costly downtime. Material wastage is eliminated and the work-space is kept clean and safe.
×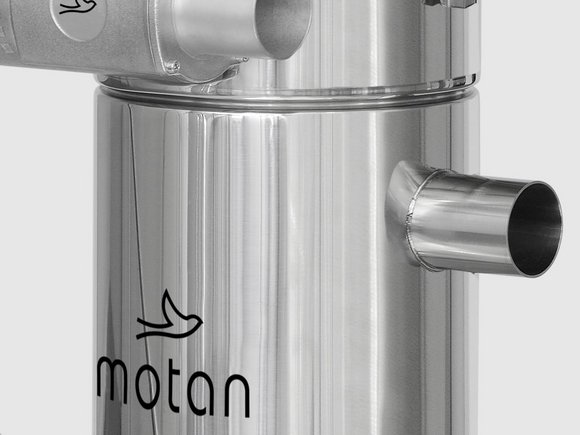 Granules
METRO SG HOS
Polished stainless steel
Contamination free and easy to clean.
All material loaders are constructed from polished stainless steel, guaranteeing you contamination-free operation and easy clean down due to the high-quality surface finish.
×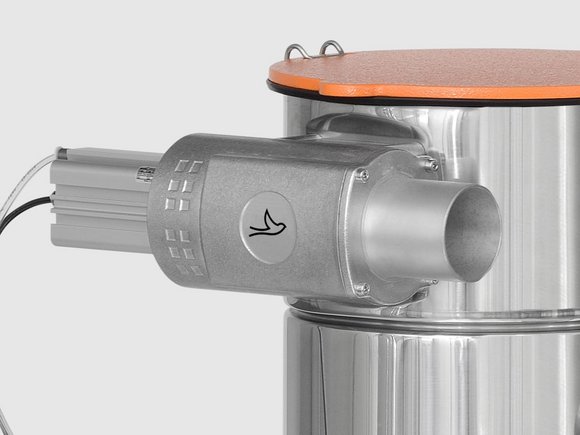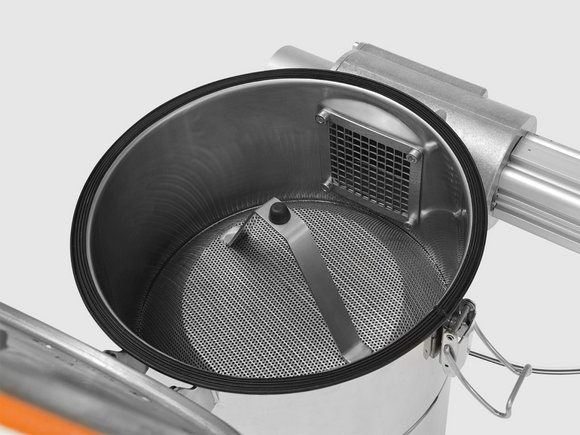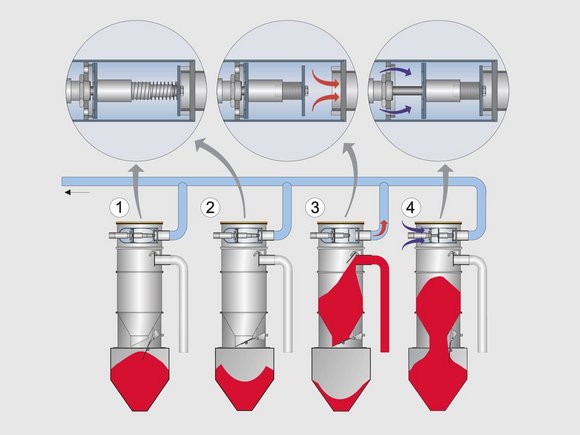 Granules
METRO SG HOS
Vacuum valve with implosion
Guarantees constant and stable material conveying and reduces maintenance costs.
The strong stainless-steel filter is automatically cleaned by implosion after each loading. This guarantees constant and reliable material conveying and reduces maintenance costs for the loader. Because the material loader is air-tight, the conveying performance remains stable and there is no dust around the unit.
×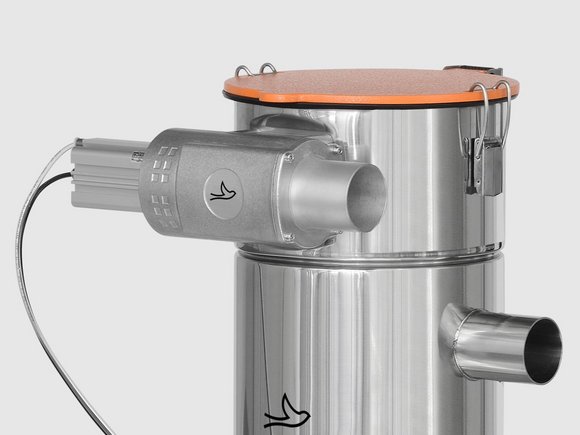 Granules
METRO SG HOS
No hose connected to the lid
Easy and safe cleaning.
The material loader lid is free from any attachments such as hoses and valves. This allows you to safely and easily gain access to the unit, which saves time when cleaning the loader.
×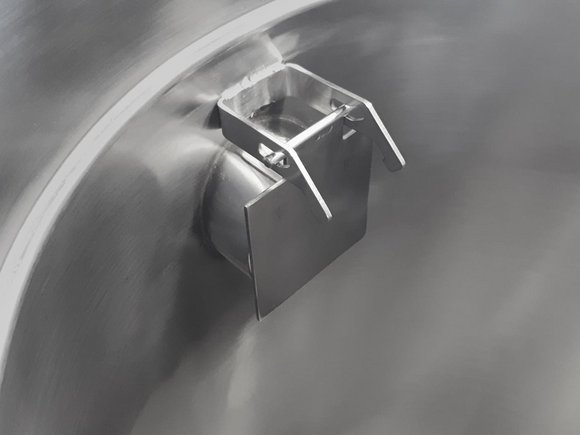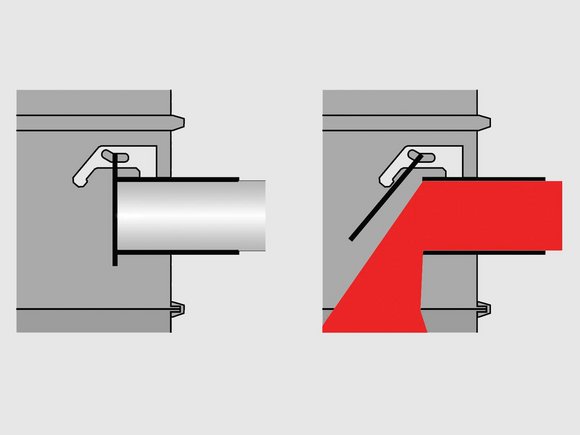 Granules
METRO SG HOS
Material inlet flap
Optimum conveying capacity and minimum wear.
The material loader inlet flaps make sure that multiple loaders can work together properly in a system. They limit the amount of vacuum required for a group of loaders connected to a coupling station. Thus, no check valves need to be installed in the material flow at the coupling station which would result in a reduction of conveying capacity and increased material abrasion.
An additional benefit of the inlet flap is that it acts as a deflector plate at the material inlet and so protects the loader from wear when conveying glass-filled materials.
×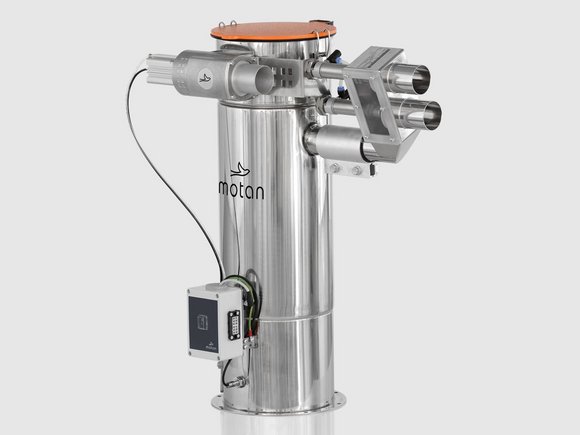 Granules
METRO SG HOS
METROMIX proportioning valve
Accurate and reliable addition and mixing of regrind and virgin materials.
The polished stainless steel METROMIX proportioning valve can be connected to the METRO SG HOS material loaders. You can easily adjust the percentage and number of material layers per conveying cycle. A large transparent access panel gives you easy access for cleaning.
×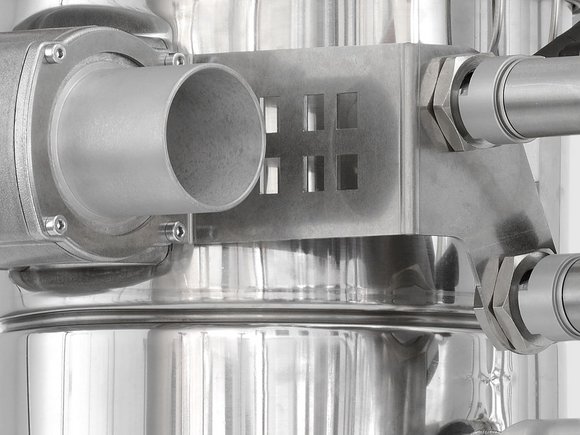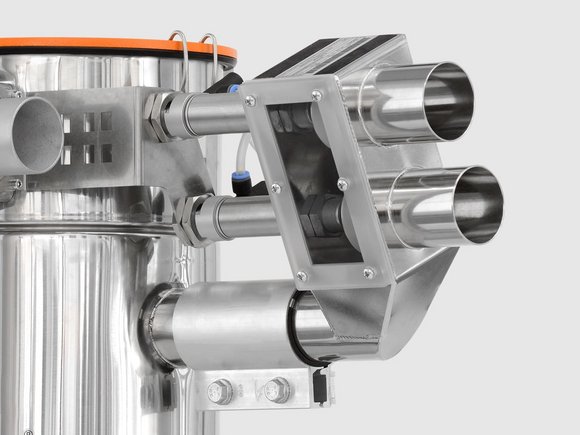 Granules
METRO SG HOS
METROMIX fixing bracket
No turning or tilting of the METROMIX
The specially designed bracket prevents the METROMIX from turning or tilting. Due to the inclined forward design, the function of the METROMIX is clearly visible even when installed in high places.
×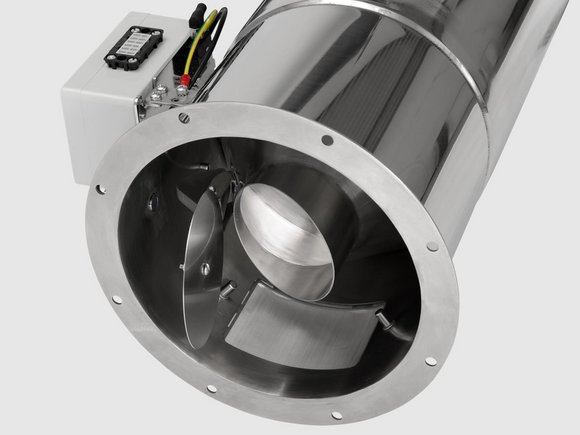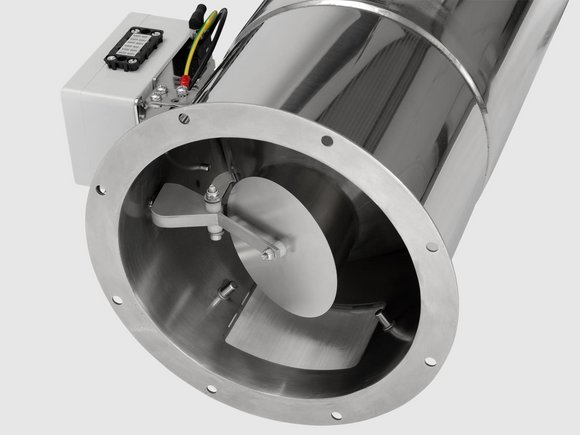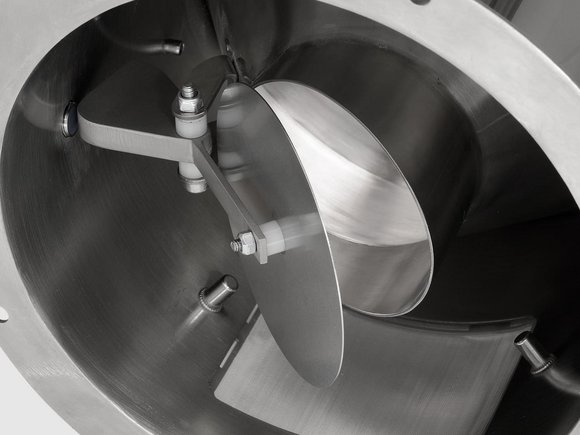 Granules
METRO SG HOS
Stainless steel discharge flap
Abrasion resistant.
Because the large material outlet has a discharge flap which is made of stainless steel, it is abrasion resistant and meets all requirements for medical or food packaging applications. The angled design increases the outlet area and helps with materials which may bridge.
×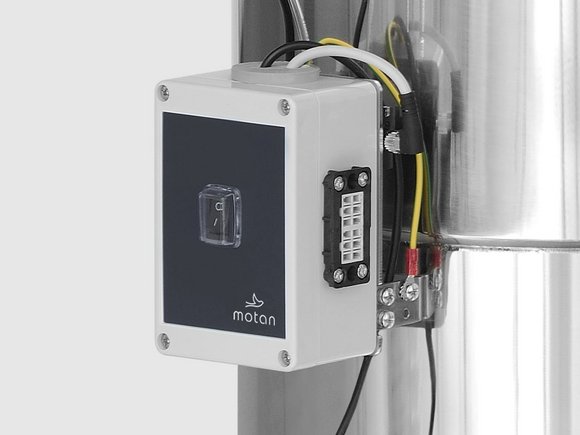 Granules
METRO SG HOS
Loader control box
Versatile and easy to use.
Easy to use control:
ON / OFF switch
Plug connection to the central control
×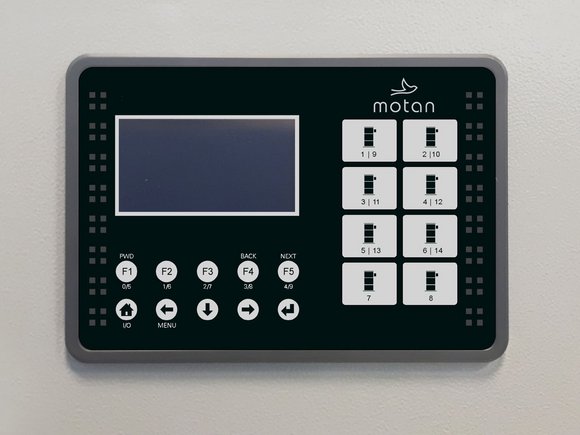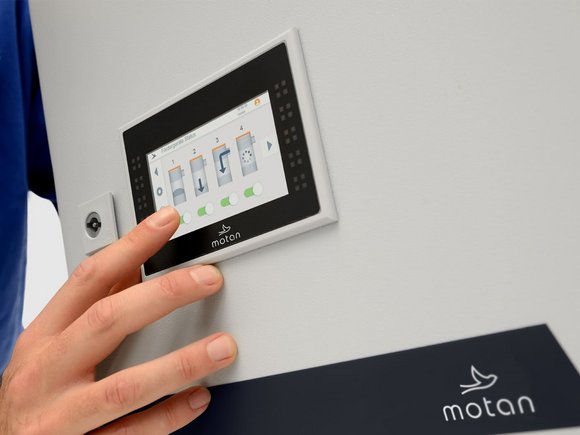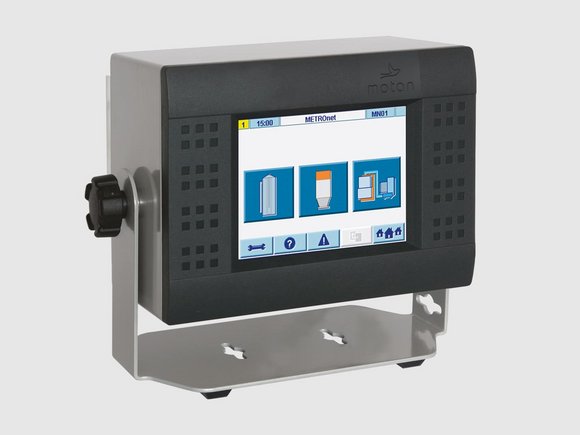 Granules
METRO SG HOS
System controls
From simple cost-effective solutions to innovative state-of-the-art controls.
Several different levels of automation are available for controlling the METRO SG HOS loaders.
METROcontrol SG: market-proven PLC control, for up to 14 hopper loaders, 7 purging valves, one blower and one stand-by blower.
METROVAC SG: Stand-alone conveying station with blower, dust filter and PLC conveying control for 8 hopper loaders, 8 proportioning valves and 4 purging valves.
METROnet SG: a conveying control for standard conveying systems with full colour touch screen. For 8 hopper loaders, 8 proportioning valves and 8 purging valves, one blower and one stand-by blower.
METROnet AE and AN: the ultimate networkable system toolkit for complex conveying systems with either a soft PLC or Siemens S7 PLC with WEBpanel and decentralised CAN Bus nodes for the connection of peripheral equipment.
All METROnet controls are totally integrated in the CONTROLnet platform and can be linked to other controls via Ethernet.