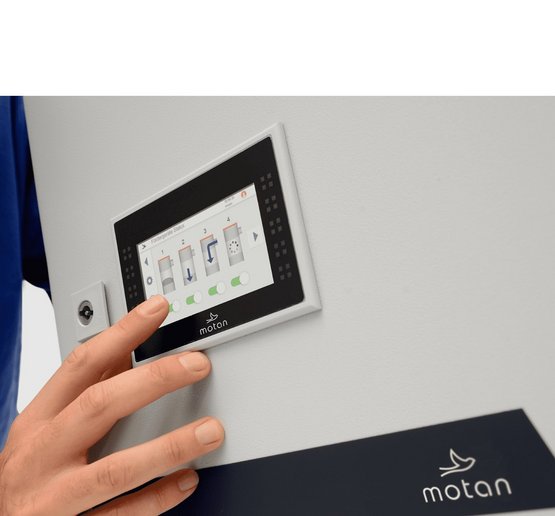 motan's METROnet SG conveying control offers a cost-effective solution for your standard conveying needs. The Siemens S7 based microprocessor control comes with a 4.7" full colour touchscreen giving you simple, intuitive, fast, reliable operation and can manage up to eight METRO SG material loaders and much more.
METROnet SG can control:
8 METRO SG HOS material loaders
8 METROMIX material proportioning valves
8 purging valves
1 blower station
1 stand-by blower station
METROnet SG offers you a completely new level of management capability, helping to meet the ever-greater demands for product quality and cost efficiency.
×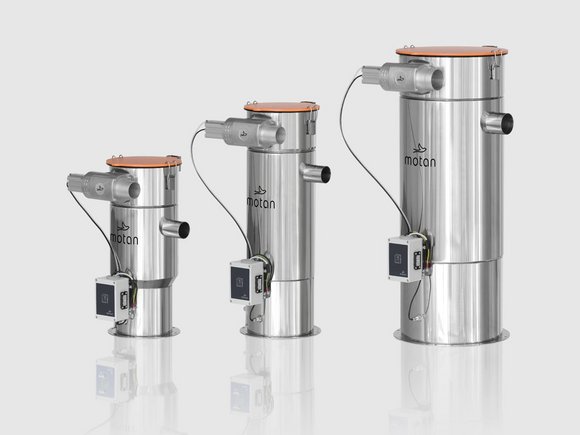 METROnet SG
METRO SG HOS material loaders
High quality system conveying as standard.
Up to eight METRO SG HOS system loaders can be controlled to convey the plastic granulate quickly and cleanly to the processing machine, dosing unit or drying bin. Material is delivered exactly when needed, keeping machines running and avoiding costly downtime. Material wastage is eliminated and the work-space is kept clean and safe.
×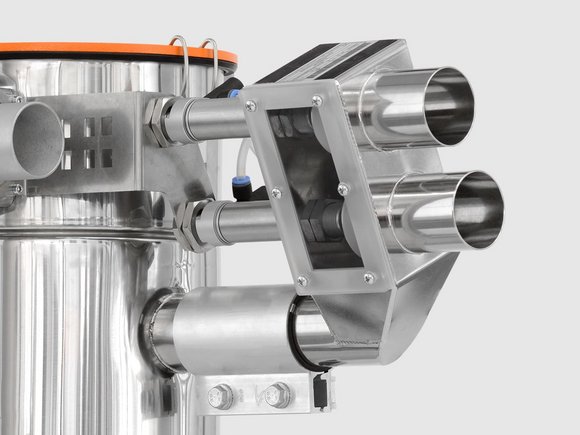 METROnet SG
METROMIX material proportioning valves
Accurate and reliable addition and mixing of regrind and virgin materials.
The control of eight METROMIX proportioning valves is integrated into the METROnet SG control. You can easily adjust the percentage and number of material layers per conveying cycle using the touchscreen.
×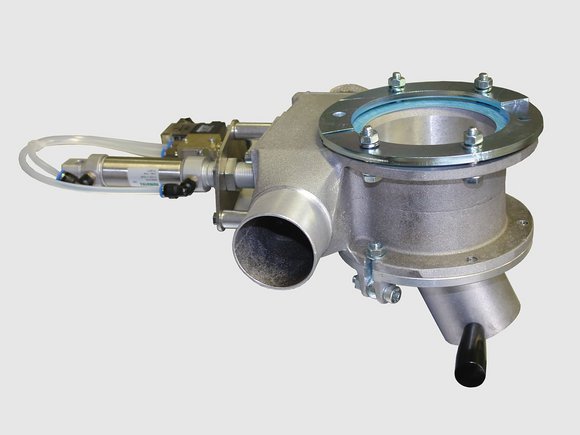 METROnet SG
Suction boxes with line purging
Ensuring correctly conditioned material is delivered to the machine.
After each conveying cycle it is possible to thoroughly purge the material feed lines of any material, this is essential for:
the conveying of hygroscopic materials
for fast and trouble-­free material changes
preventing line plugging in long vertical line segments
The METROnet SG conveying control can manage up to eight purging valves, such as motan's no-dead-space suction box made of stainless steel with the integrated purge valve.
×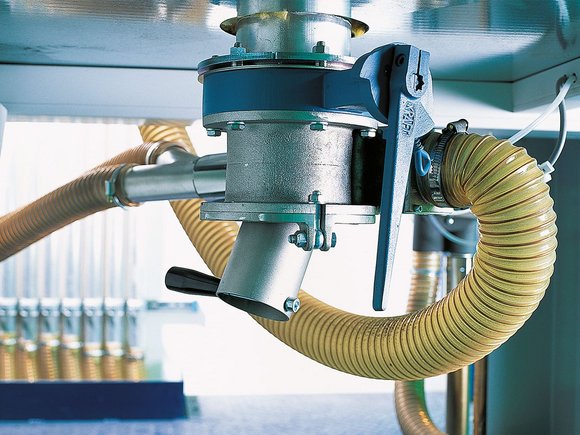 METROnet SG
Dry air conveying
Maintaining material temperature and eliminating reabsorption of moisture
The METROnet SG control can manage two dry air conveying valves. These are essential for hygroscopic materials that reabsorb moisture quickly. Conveying is carried out in a closed loop and dry warm air is used for transporting the material to the processing machine - maintaining material temperature and eliminating reabsorption of moisture.
×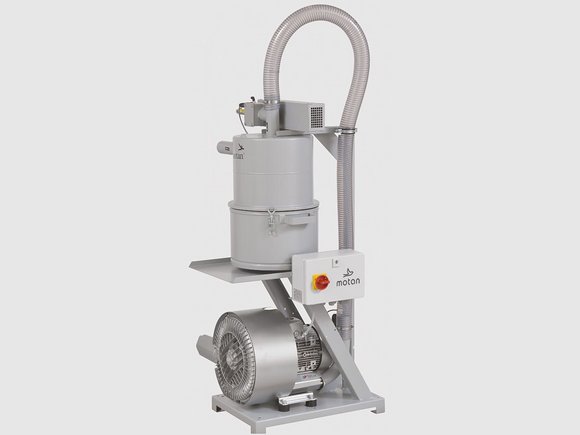 METROnet SG
Vacuum blower station
Maintenance free, reliable, and quiet.
For moderate distance conveying applications, nothing beats the simplicity of a side-channel vacuum blower. motan blowers utilize a one-piece fan and side­-channel unit to produce reliable vacuum power and can be frequency controlled. The simple, quiet compact design allows the pump to be installed in the production hall if required.
The central dust filter offers you efficient filtering. If required an airtight dust collection bin makes the removal of fines quick and easy.
×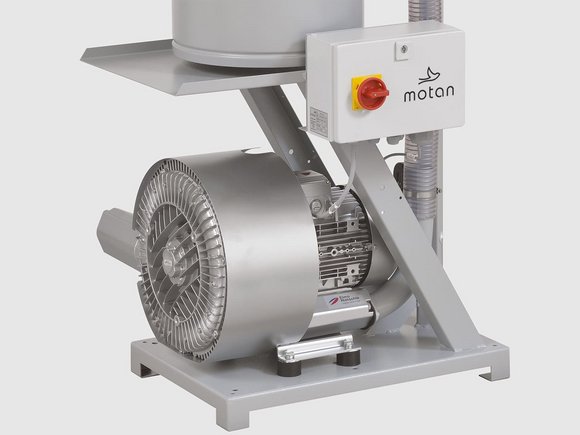 METROnet SG
Stand-by vacuum blower station
Switches in automatically with no downtime to your production.
The vacuum source is the heart of a centralised raw materials conveying system. That is why motan offers a stand-by blower function in the control. Should your blower/pump fail, then the control will automatically switchover to a stand-by, without any downtime to your production.