motan's material coupling stations assure that every desired connection of a material to a processing machine in your production process can be made quickly and reliably without contamination.
METROCONNECT U: a manually operated un-coded coupling table.
METROCONNECT C: a manually operated coded coupling table utilising state-of-the-art wireless RFID technology.
×

Granules
METROCONNECT
METROCONNECT U & C
The next level in material selection.
The METROCONNECT U & C advanced manually operated coupling tables are available in both un-coded and coded wireless RFID versions. A high quality, engineered solution for typical conveying systems. The METROCONNECT U can easily be upgrade to a coded version.
×

Granules
METROCONNECT
METROCONNECT U
Ergonomic design – the difference is motan.
Convenient table-top design gives you easy access to every connection. Push-fit connectors allow easy insertion of the material lines into the material coupling table. Quick release lids allow for easy removal and ensure an air tight seal. The large grip gives you lots of space for labelling.
×

Granules
METROCONNECT
METROCONNECT C
Quality assured – since material selection will always be correct.
The METROCONNECT C wireless coded coupling table, uses RFID (Radio Frequency Identification) technology to proof connections and ensure that material conveys only when the correct connection is made. Essential for any application where material traceability, verification and validation is required.
×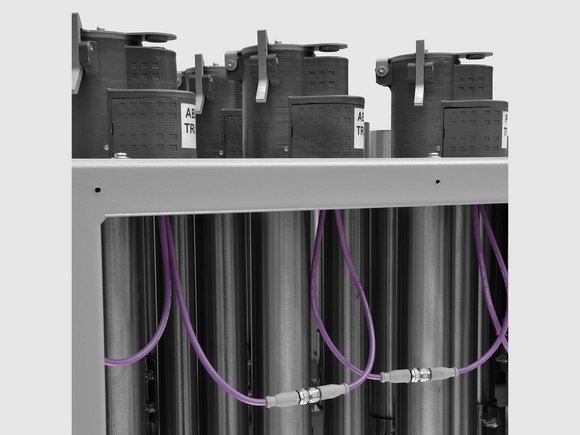 Granules
METROCONNECT
METROCONNECT C
RFID sensors – sophisticated technology that is simple to use.
Compared to traditional systems, such as barcodes or laser marking, RFID technology offers important advantages in material traceability, verification and validation. Transponder data can easily be read and written.
In addition, the data can be extended, modified or replaced. This technology offers an automated production many benefits because it reduces human error and increases reliability and flexibility.
×

Granules
METROCONNECT
Wear resistant solutions
Long-life and maintenance free - NITRO C
When conveying very abrasive materials, for example glass-reinforced polyamides, it is important that the material selection station is designed to withstand wear.
One solution is to use glass material feed lines and bends. motan's glass bends are PU coated and earthed –making them shatter proof and eliminating the danger of static.
×
Granules
METROCONNECT
Controls
From simple cost effective solutions up to innovative state-of-the-art controls with Ethernet-based open network architecture.
METROCONNECT can be fully integrated into the motan CONTROLnet world or operate as stand-alone units with a 5.7" colour touch panel.