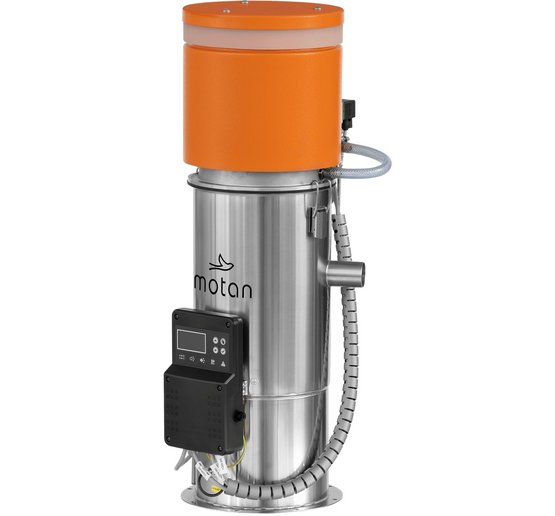 The METRO SG HES range of single-phase material loaders enable processors to automate a key area of the production process cost effectively, bringing significant benefits for process management.
Plastic granulate is conveyed quickly and cleanly to a processing machine hopper, a drying bin or a day bin as needed.
The material loader is equipped with its own control, so that it recognizes when material is needed and automatically starts conveying. This keeps machines running and avoids costly downtime while eliminating material wastage, keeping the workspace clean and safe.
The METRO SG HES range can handle throughputs of 15 to 200 kg/h.
×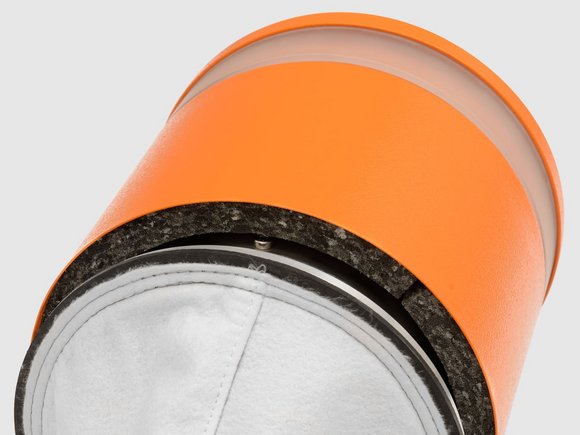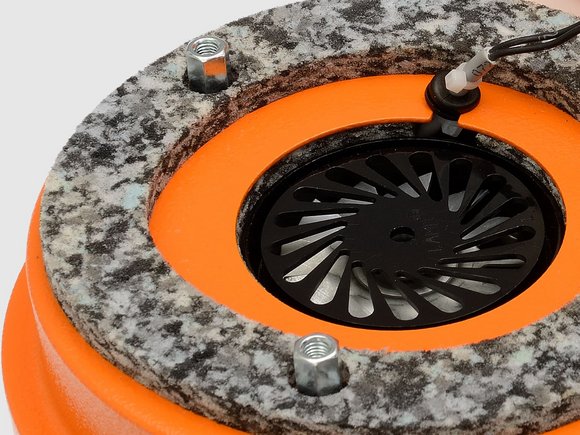 Granules
METRO SG HES
Optimized noise insulation
Quiet in operation
All METRO SG HES loaders are equipped with specially insulated hoods which dramatically reduce the noise of the single-phase conveying motors.
×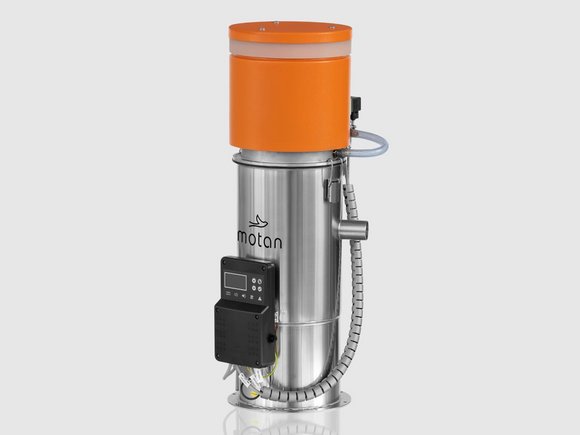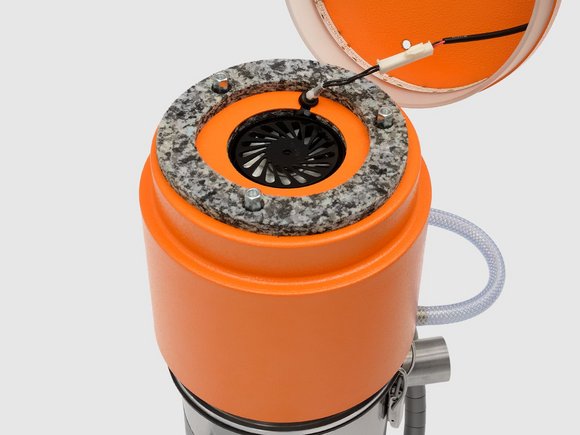 Granules
METRO SG HES
Brushless motor
Maintenance and wear free
The METRO SG HES 200 model is equipped with a reliable brushless motor and soft-start for wear-free operation.
×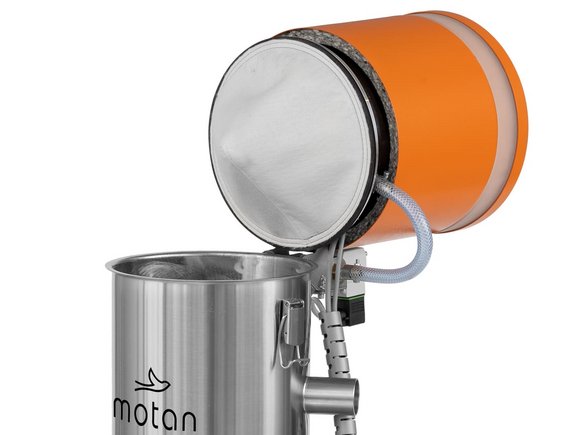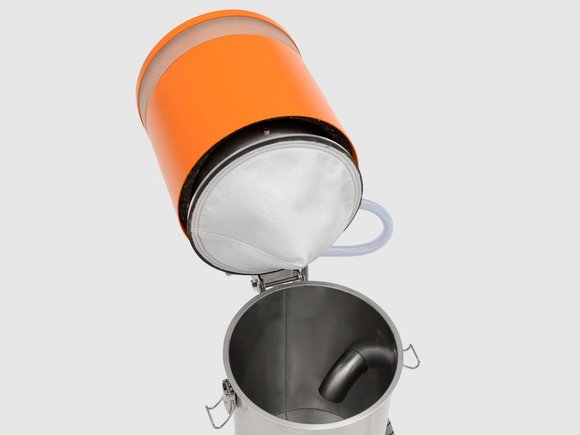 Granules
METRO SG HES
Hinged lid
Easy to clean
All METRO SG HES loaders have a hinged lid for easy cleaning of the loader and the filter. The hood can be lifted back without the need of tools for quick material changes.
×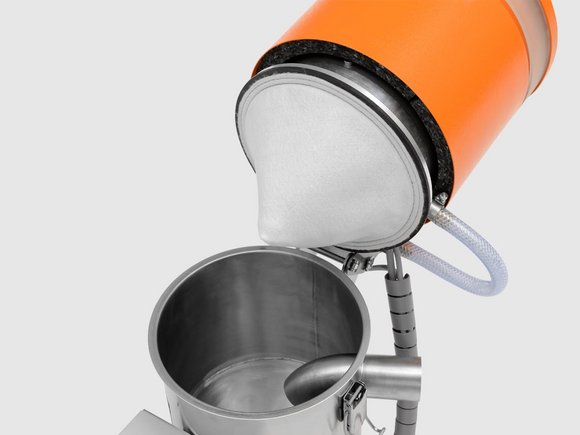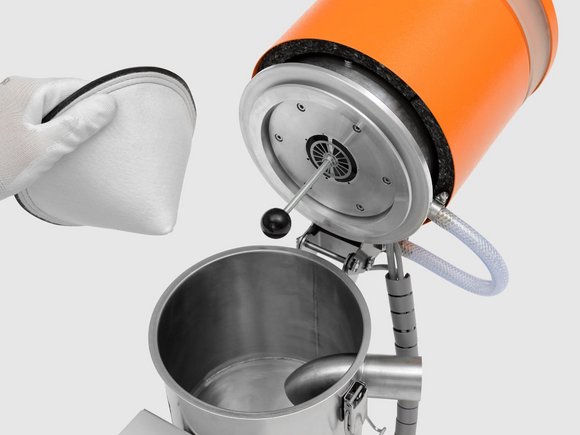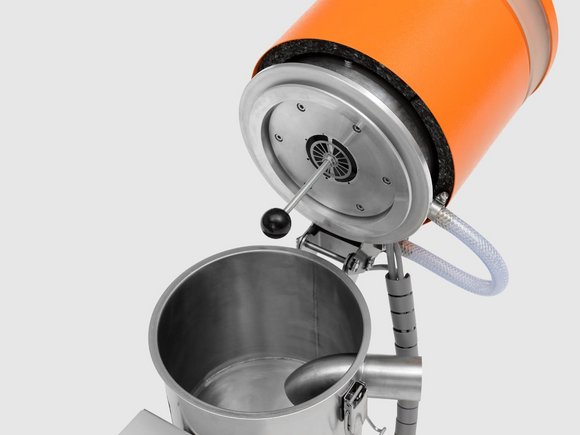 Granules
METRO SG HES
Filter cleaning
Guarantees constant and stable material conveying and reduces maintenance costs
The filter is automatically cleaned by compressed air after every conveying cycle. This guarantees constant and reliable material conveying and reduces maintenance costs for the loader.
Because the material loader is air-tight, the conveying performance remains stable and there is no dust around the unit.
×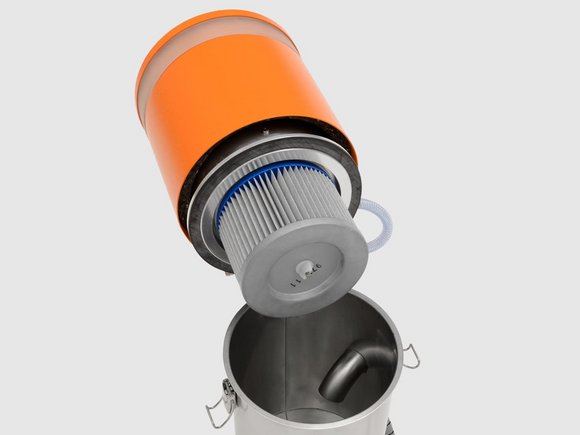 Granules
METRO SG HES
Filter cartridge instead of cloth filter
Defined filter class
A filter cartridge for dust class M is available for the METRO SG HES 50 / 80 / 200 models.
This can alternatively be built into the unit for a more precise degree of separation.
×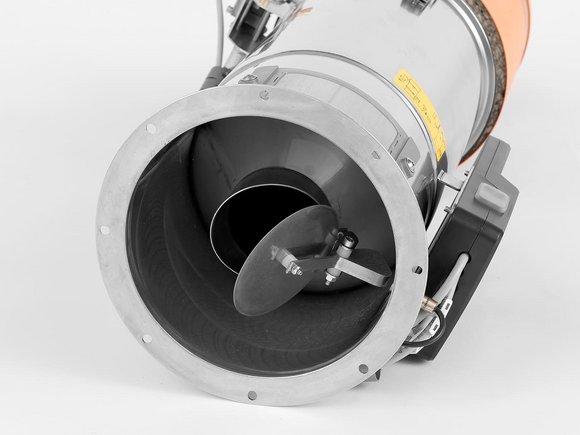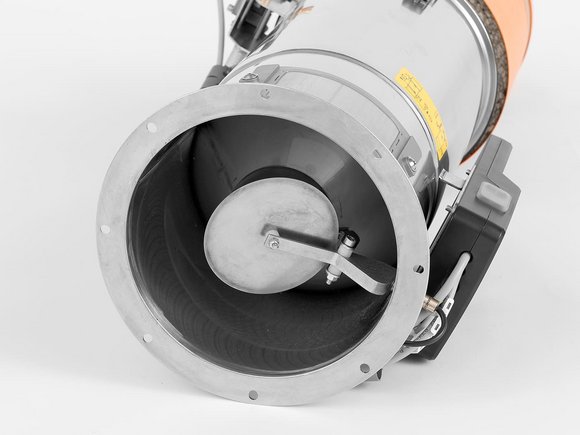 Granules
METRO SG HES
Stainless steel discharge flap
Abrasion resistant
Because the large material outlet has a discharge flap which is made of stainless steel, it is abrasion resistant and meets all requirements for medical or food packaging applications. The angled design increases the outlet area and helps with materials which may bridge.
×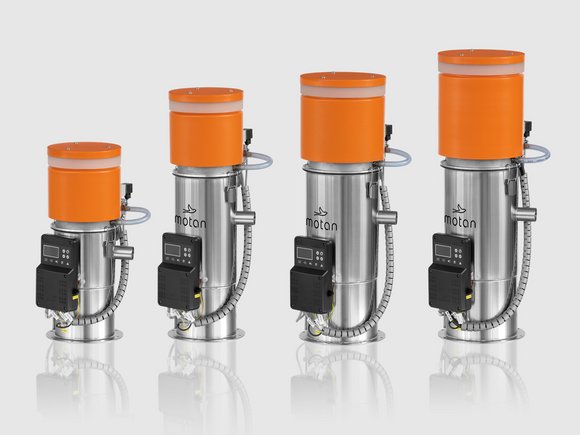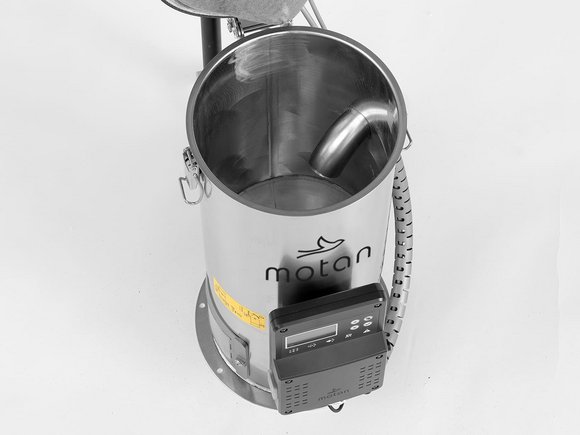 Granules
METRO SG HES
Polished stainless steel
Contamination free and easy to clean
All material loaders are modular and are constructed using polished stainless steel, guaranteeing you contamination-free operation and easy cleaning due to the high-quality surface finish.
×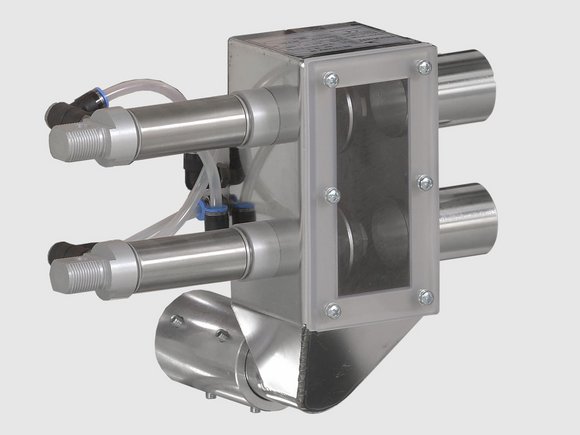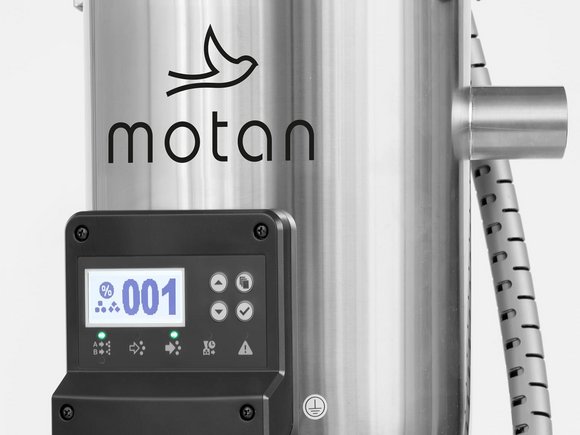 Granules
METRO SG HES
METROMIX proportioning valve
Accurate and reliable addition and mixing of regrind and virgin materials
The control of the METROMIX proportioning valve is already integrated into the METRO SG HES loader control. You can easily adjust the percentage and number of material layers per conveying cycle using the keypad.
A large transparent access panel gives you easy access for cleaning.
×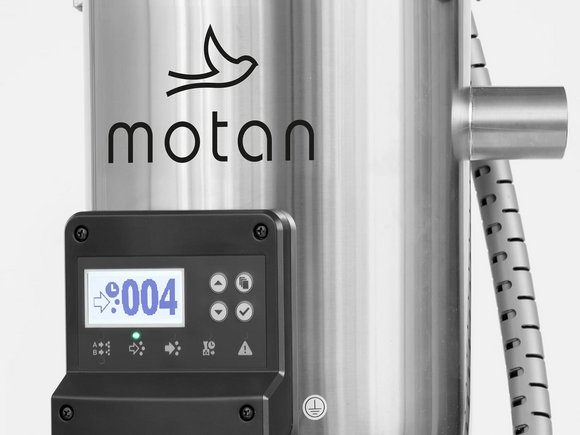 Granules
METRO SG HES
Line purging
Ensuring correctly conditioned material is delivered to the machine
The METRO SG HES control has an integrated line purging function. When connected with a motan purging suction box, the material feedline can be cleared of any material after every conveying cycle. This is essential for the conveying of hygroscopic materials and for fast and trouble-free material changes.
×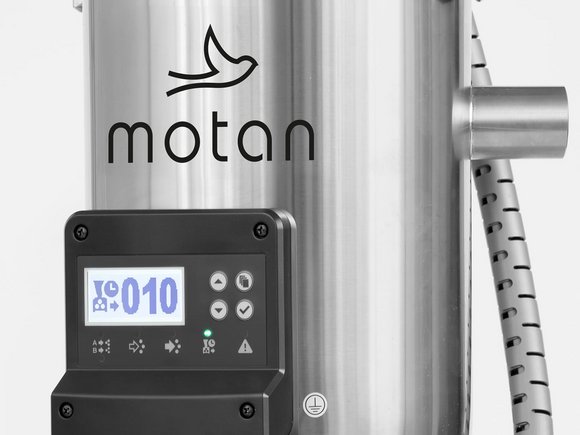 Granules
METRO SG HES
Granulator delay
Delay of start-up
With the "granulator delay" function, the start-up process can be delayed. The loader will not immediately start even if the supply signal has been received from the sensor, allowing for the granulator suction box to fill up with a specific amount of material first. This prevents the need to constantly be switching the loader on and off, saving energy costs.
×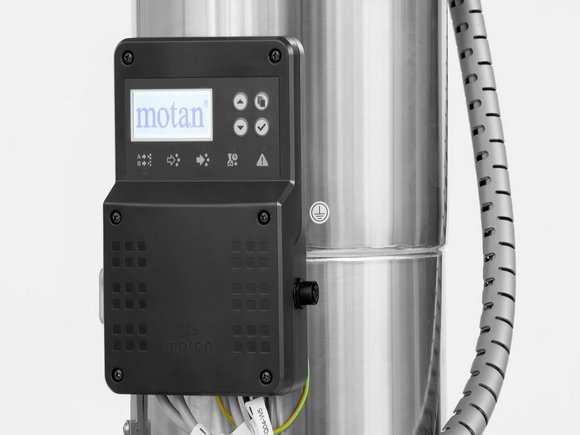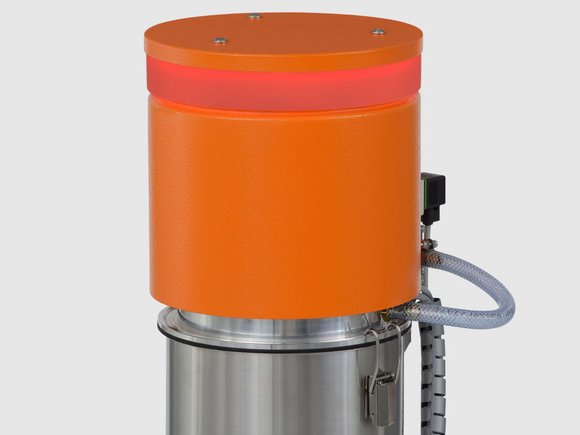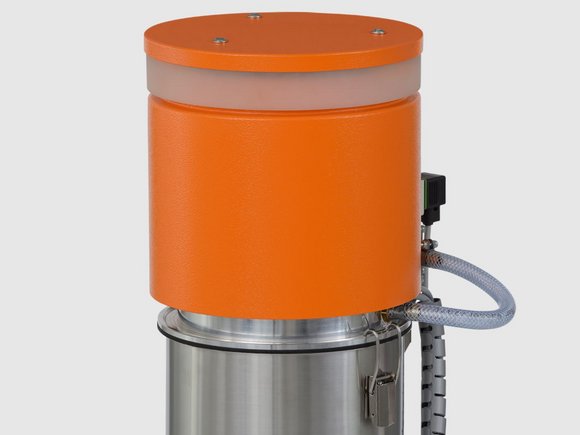 Granules
METRO SG HES
Control
With new ALARM LED-ring
Easily operated control:
All functions can be operated on the plastic film keypad
Alarm display on top of unit with LED ring
7-segment LED display for set value/actual value display as well as parameters in configuration mode
Illuminated symbols for status display
Program selection – purge function or filter cleaning before and/or after conveying
Pre-alarm after 5 conveying attempts, STOP after 50 false conveys or suppression of STOP